Setting up locations and departments
Here you'll get an overview over how you can structure your departments and locations

The locations are a group of departments pulled together. Schematically here you can find an overview of the structure: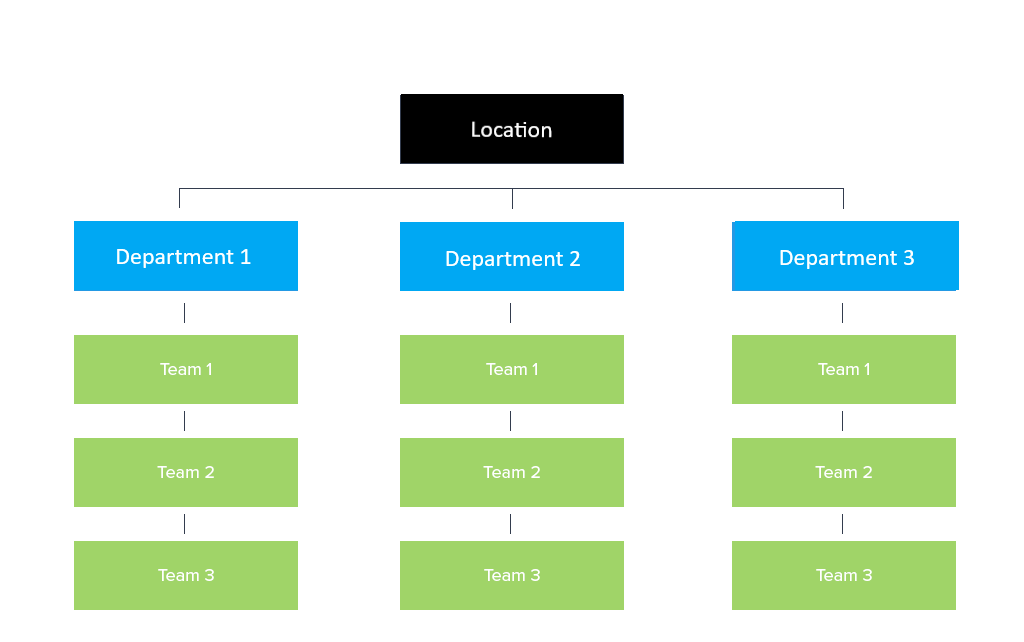 The benefits for using departments are:
News posts can be posted by department.

The schedule can be made by department.

Hours can be registered by department.

Reporting can be done per location / department.

Employees list is shown by department.

Absence is requested by department.

Exchange employees between different departments.

Notification can be handled at department level.

Permissions can be set per department.
Locations and departments can be managed through: Settings > Security
If you'd like to get some more Information about managing locations and departments, click here.
Examples for setup per branch:
Example setup for a retail chain: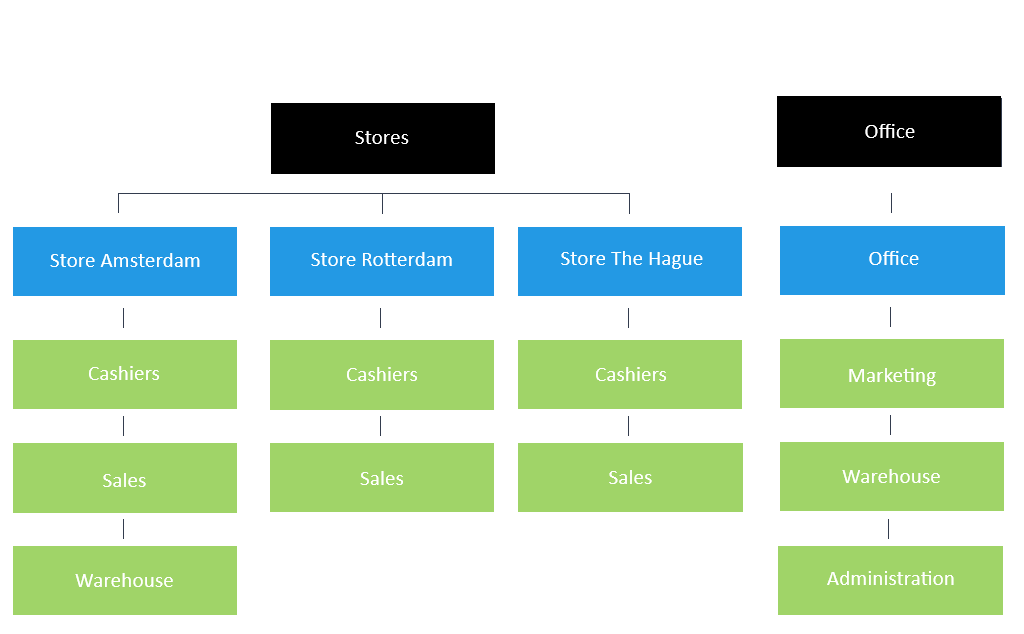 Example setup for a hotel chain: