Adding employees in your Shiftbase account


Employees can be added in two ways. This can be through importing employees or through manual entry as described below.
To manually add a new employee go to the Employees tab, and on the right side click the button: + Add Employee.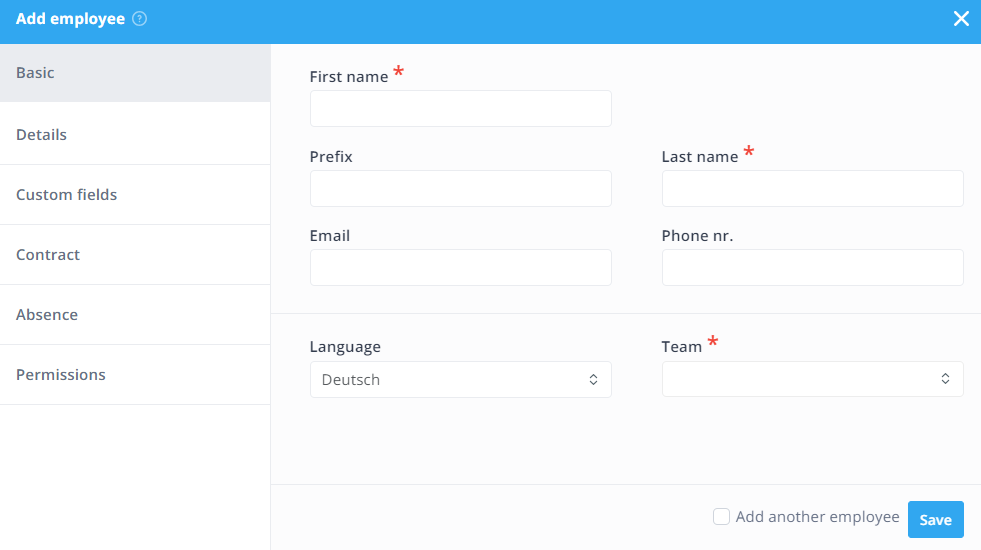 Here you can enter all the basic data of the new employee. This employee will then receive an invitation at the entered email address. Do you want to enter additional data for this employee immediately? This can be done via the tabs on the left, as described further below.
💡 Tip: Only fill in the required fields First name, Last name and Team to quickly add a new employee.
Contents
Details
Here you can enter additional employee information as shown in the image below. These fields are not required to save the employee.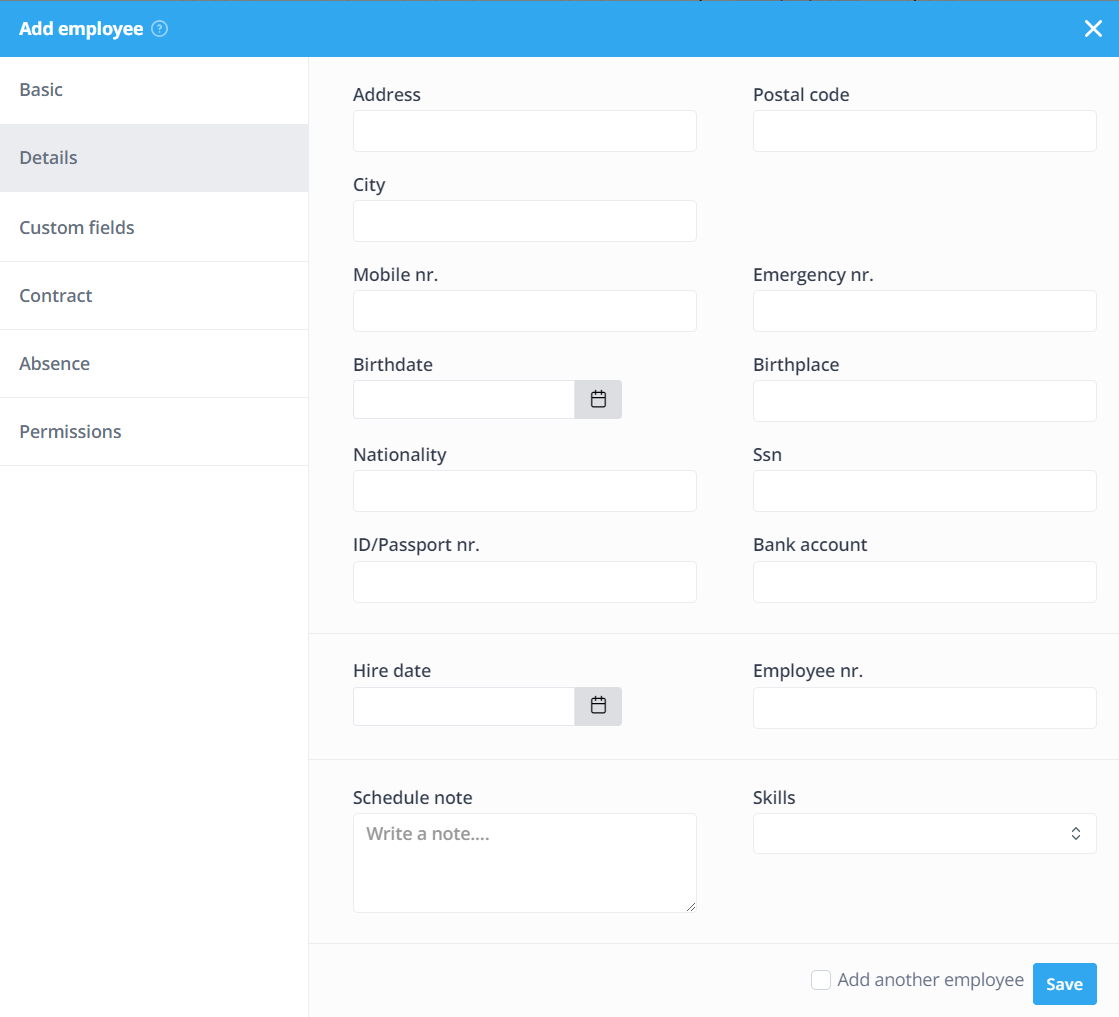 Custom fields
If you use custom fields they will be shown here.
Custom fields allow you to add company-specific information that we do not offer by default. If you use this option, you can enter the data here for the employee.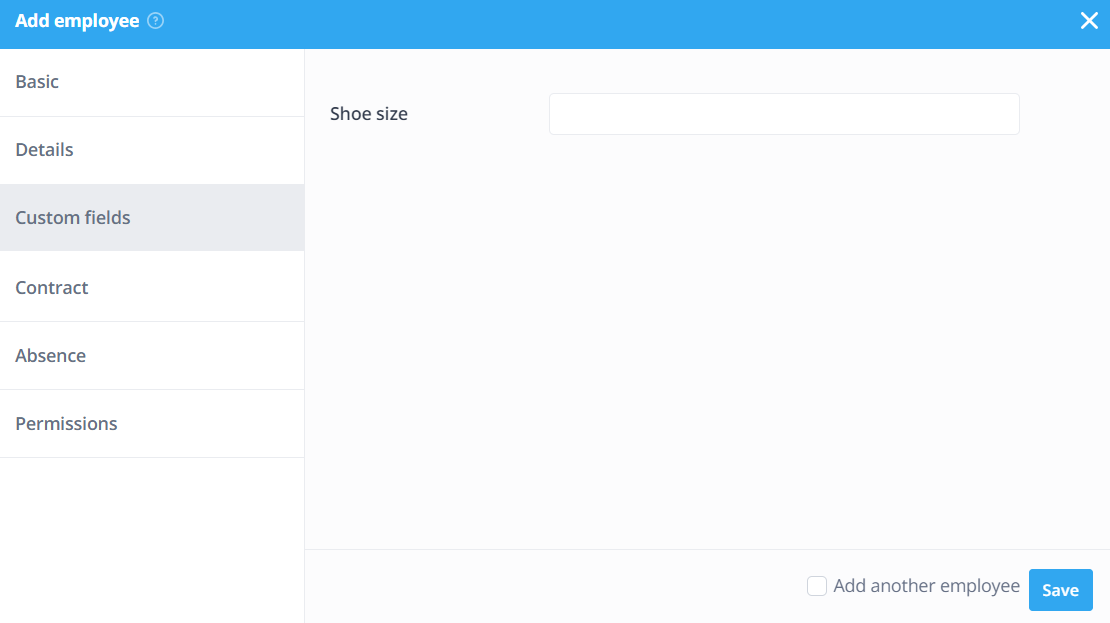 Contract
Here you can process the contract data of the employee. Such as contract department and contract type, but also the start and end date of the contract.
⚠️ Note: The contract you set here serves as a calculation rule for calculating vacation hours and plus/minus hours. Read more about this in the article Employee Contracts.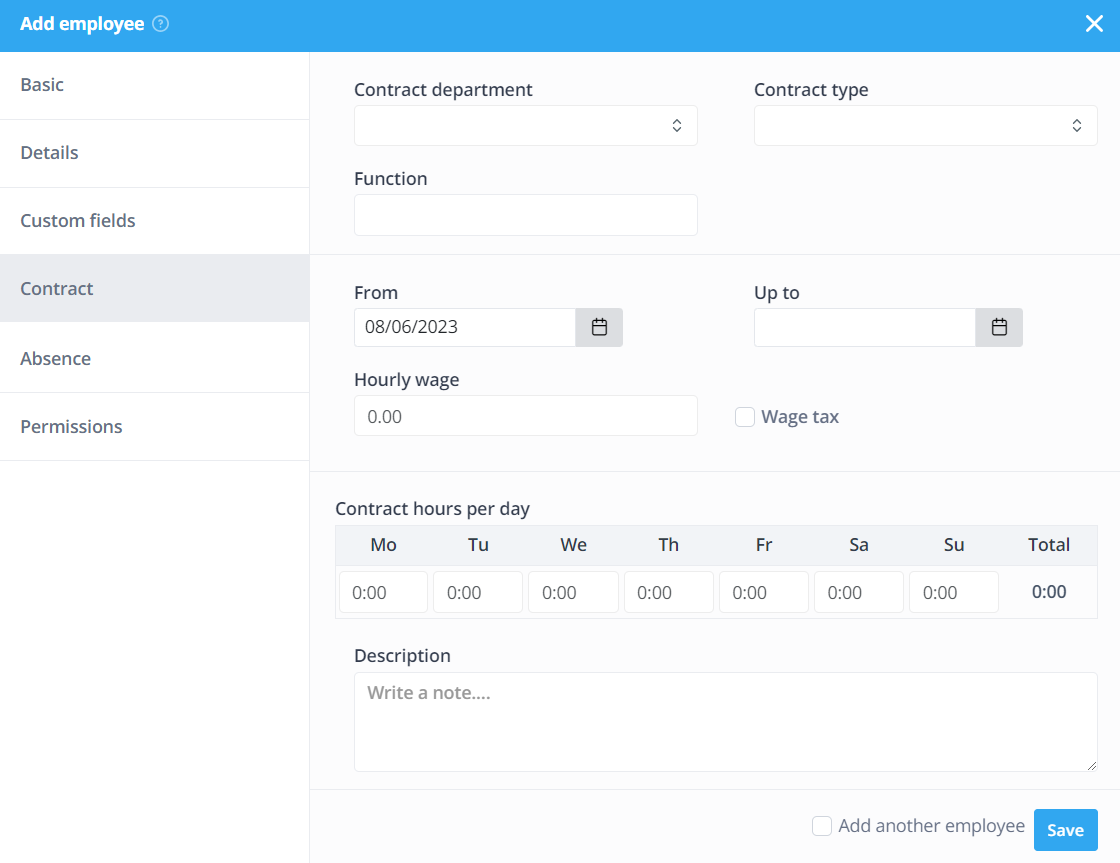 Absence
Multiple time off balances can be created within Shiftbase. Per employee you can set up how these time off balances are calculated.
💡 Tip: By clicking on the calculator icon you can enter the number of days leave the employee has. We will then convert this into an accrual percentage for you, the leave balance accrual will be based on this.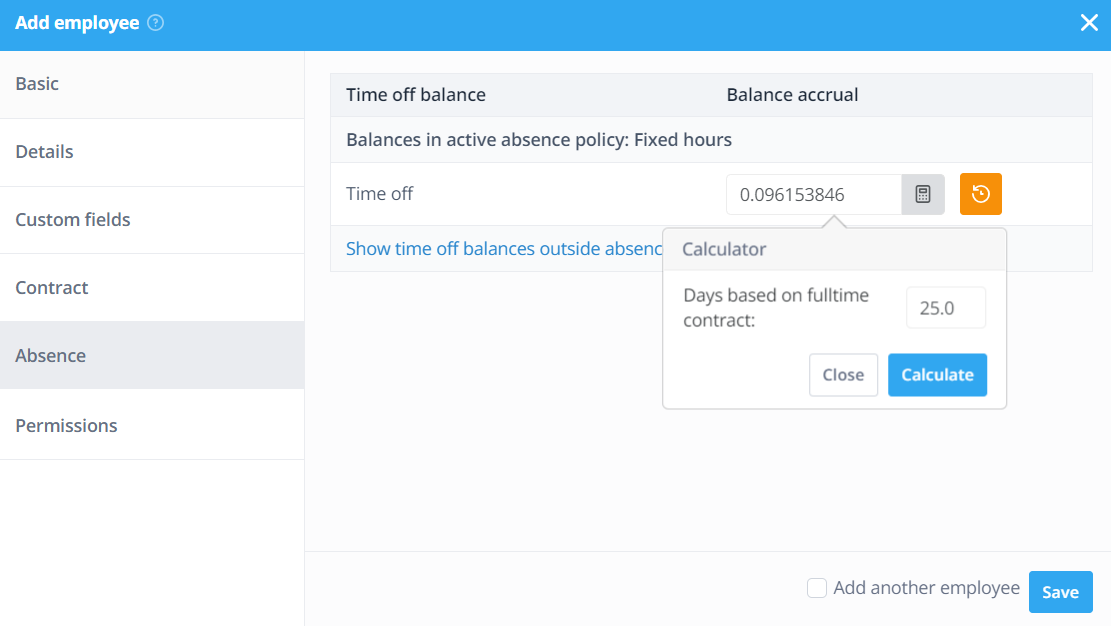 Permissions
A new employee can be assigned to different departments.
Press the blue plus button to add a department. Next, you can select a team per department (optional) with the corresponding permissions that apply to the new employee.