Time off balances
Everything about leave hours


Leave accrual in Shiftbase consists of three parts. This article highlights each part.
Time off balances
In Shiftbase there is one time off balance by default. You can easily add extra time off balances yourself from within the settings, read here how to do it. Added time off balances are immediately visible to all employees.
Contract types
Per contract type, you can specify how the time off balances will be built up. The selected accumulation per balance will then apply to all employees with that type of contract. You can read more about it here.
Employee contract
In an employee contract, you can specify the factor with which the leave should be accrued. Read more about it here.
💡 Tip: You can disable the vacation hours calculation at the employee level by setting the leave accrual factor to 0 in an employee's contract.
Accrual factor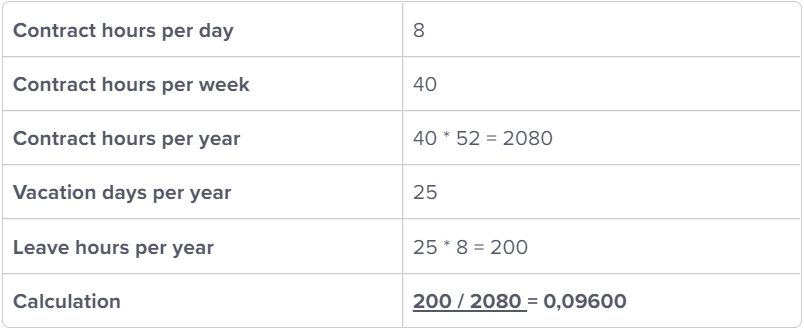 If you only know the number of vacation days of your employees. You can see from the table below what the corresponding accrual factor is.