Absence policies
Creating policies for absence within contract types
Absence Policies Overview / Editing Absence Policies Types

In Shiftbase it is possible to set an absence policy. This allows you to indicate per contract type which absence policy applies. For example, you can link an absence policy per contract type and employees will receive the desired absences and balances.
Contents
Absence policy overview

Add Absence policy
To add a new absence policy, click on the blue button + Add policy in the top right corner.

Edit Absence policy
You can edit an absence policy by clicking on the Pencil icon behind an absence policy.
Name: The name of the absence policy.
Description: Provide an additional description of the absence policy here.
You then indicate which absences and balances are included in the created absence policy.
Select here all absence types and associated balances that are desired for the contract type. Every employee with a contract type to which this absence policy is linked receives the selected absences and balances.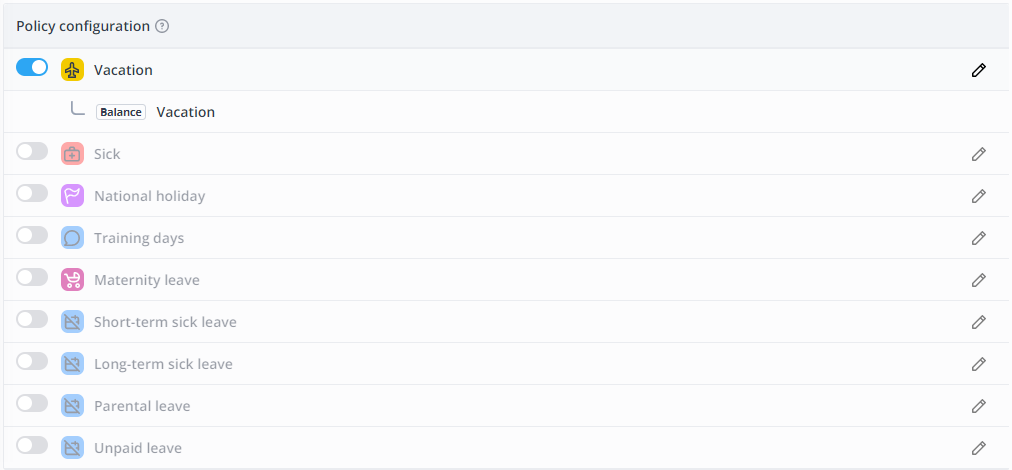 For each selected type of absence you can indicate whether this should be linked to none, one or more balances.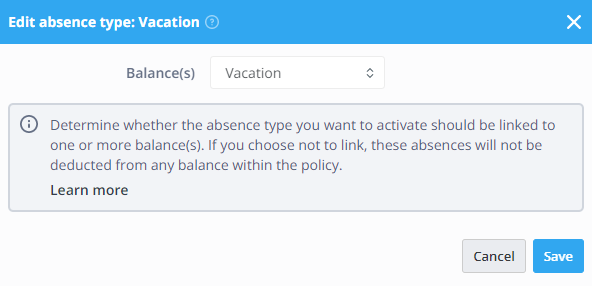 You can then link the created absence policy to a contract type.