Managing contract types in Shiftbase


Every employee in Shiftbase has a contract associated with a contract type. A contract type is a set of rules associated with a contract.
Contract Type Overview

Adding Contract Types
If you want to add a new contract type, click the green button + Contract types in the top right corner.
Editing Contract Types
Changing a contract type is done by clicking on the Pencil icon behind a contract type.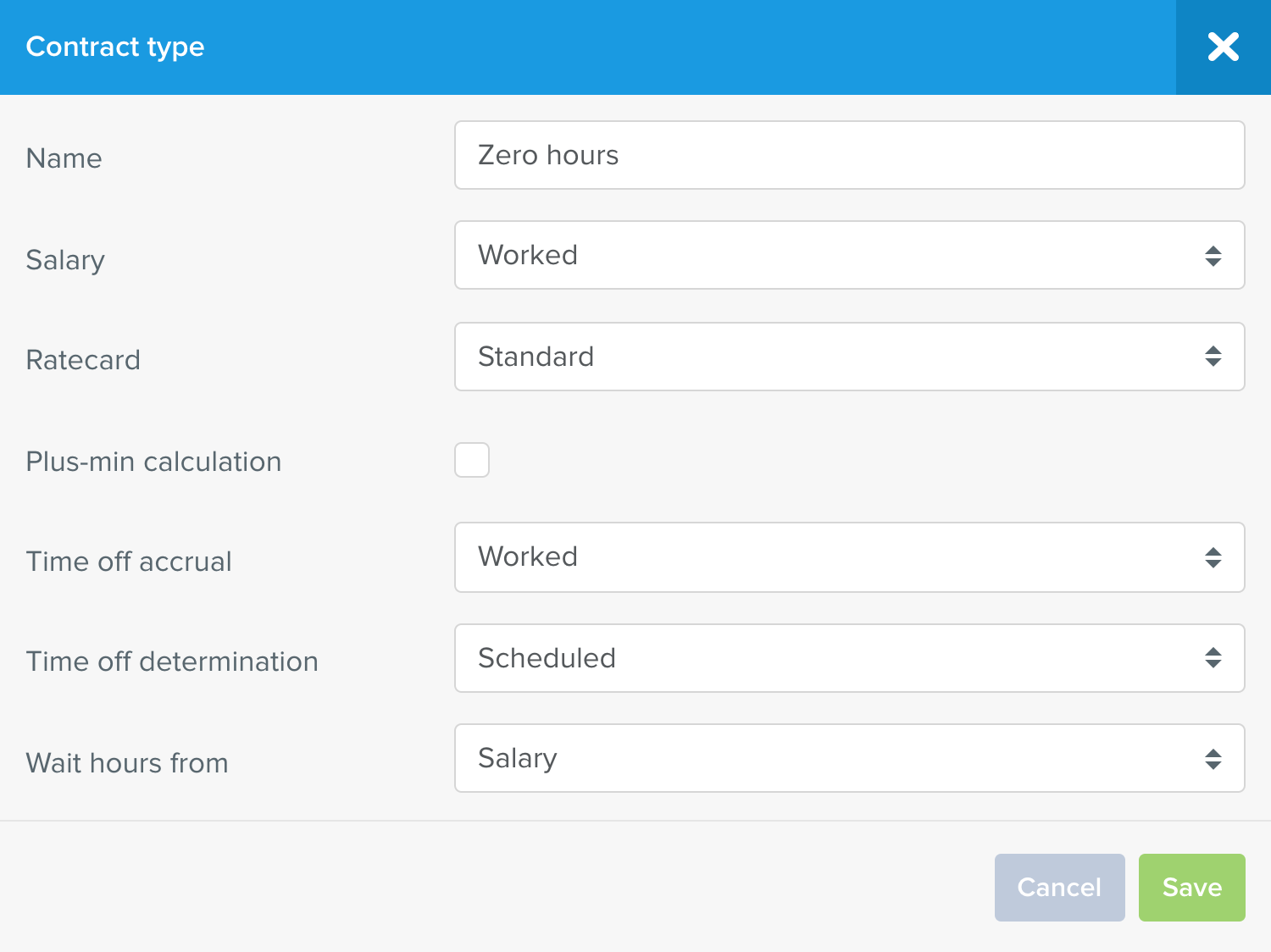 Name: The name of the contract type.
Salary: This is used for payroll, and indicates whether the employee is paid based on hours worked or contract hours.
Rate card: The rate card that applies to the contract type. The default surcharge card is basically 100% unless set otherwise. The set surcharge card applies to the hourly record.
Plus-minus calculation: By turning on plus-minus calculation, the plus and minus hours are calculated for all employees with the concerning contract type.
Time off accrual: Here you can specify how the time off balances should be accrued.
Contract: Based on the contract hours

Worked: Based on hours worked

None: No automatic accumulation
💡 Tip: Vacation hours can be managed manually by setting the leave accrual to None and then making a correction to the leave hours.
🚀 Extra Tip: You can also disable the vacation hours calculation at the employee level by setting the leave accrual in an employee's contract to 0.
Wait hours from: Here you can specify what the waiting hours will be deducted from.