Managing absence types

In Shiftbase you can manage the different absence types yourself.
💡 Tip: This can be useful if you want to have more or different absence types than the ones we offer by default.
Overview of absence types

Add absence type
If you want to add a new absence type click on the + Add type button on the right side of the screen at Absence types. You can immediately assign the Absence type to an Absence Policy when you click on Next.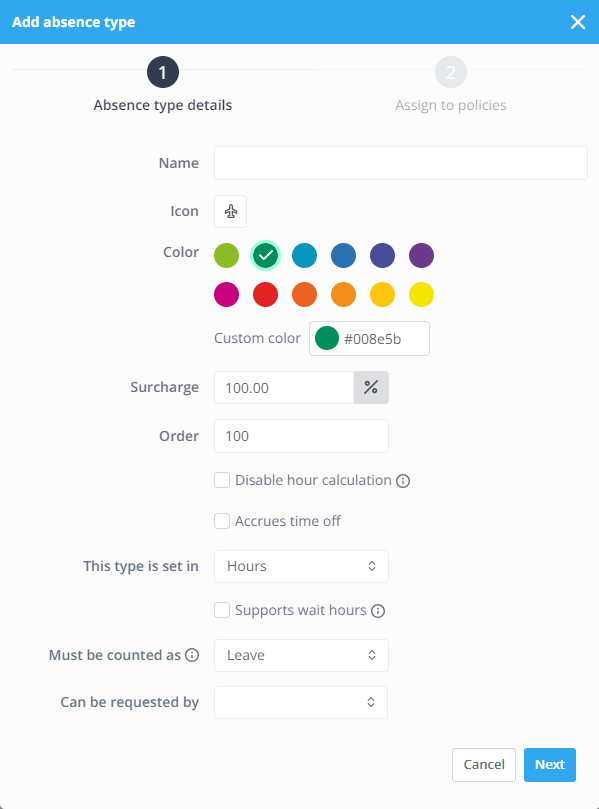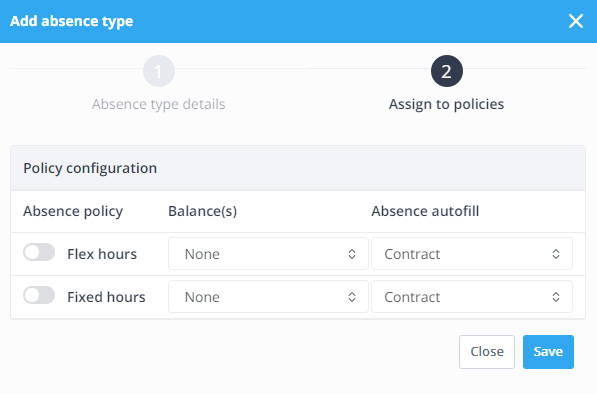 Changing absence types
Changing an absence type is done by clicking on the Pencil icon behind an absence type.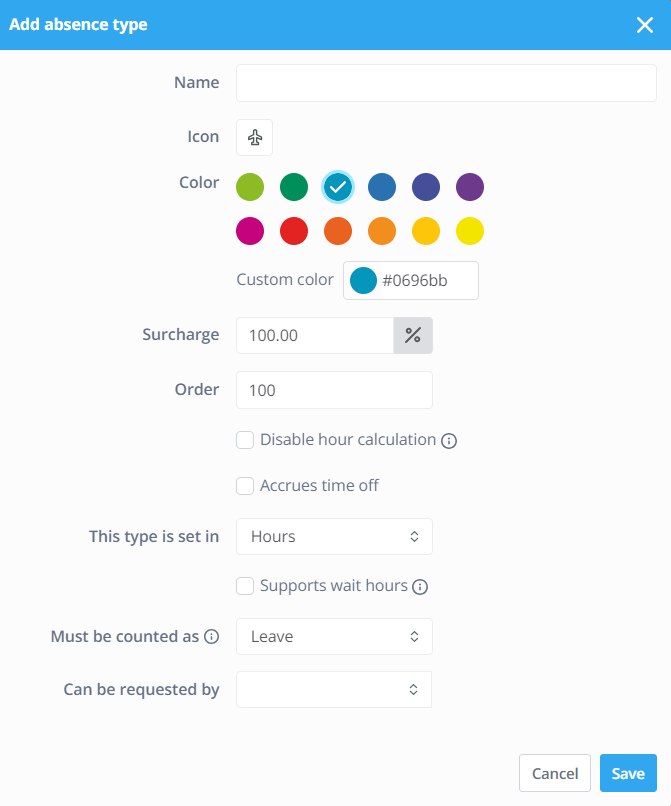 Name: Name of the absence type.

Icon: Icon shown with the absence type.

Color: Color of the absence type.

Surcharge: Surcharge percentage by which the absence should be recorded.

Order: Order in which the absence types should be displayed.

Disable hour calculation: No hours are calculated for this type, such as leave accrual, on-call hours and plus/minus hours.

Accrues time off: Leave hours are accrued during the absence.
⚠️ Note: This is applied retroactively to absences. Therefore, the balance may fluctuate due to past recordings made.
This type is set in: Here you can choose whether this type should be set in Hours or Days. This cannot be changed later.

Supports wait hours: When an absence of this type is requested, wait hours can be specified. Only available for absence types in hours.

Mush be counted as: Here you can choose from Leave or Non-attendance.

Can be requested by: Here you can specify which permission groups can request this type of leave.