Find out how to use Shiftbase at its full potential

With this quick start guide we'll explain how to quickly and efficiently start working with the software. Feel free to try out the new features that Shiftbase offers and take a dive into easy scheduling and timetracking with us.
Content
Log in
From your employeer you'll recieve an invitation by e-mail. With this e-mail you can create a password for your account. With the e-mail and password you can directly log in. If you've forgotten your password you can reset it here.
As soon as you have logged in you will be presented with your own Dashboard. This looks roughly like this:

And has the following features on the left side that you can discover.
Schedule
On the left side schedule page you can view your schedule for the current month. On the right hand corner you can change the month you'd like to view.

When you've installed the mobile app, it will send a push notification if any changes are made to your shifts.
On the right you have a column for Availability.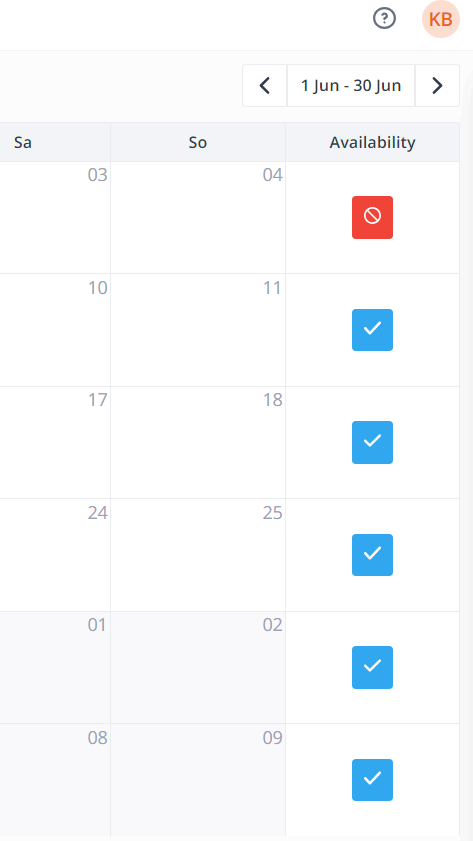 If the box is red you can no longer edit your availabilty for that week. If the box is blue you can still edit your abvailability for that week. Read more about Availability and how to hand it in via the Webapp here.
On the top of your screen, you can find another tab called Schedule, click on it to reach the Schedule for you and your team.

If you have the rights to, you can view the entire schedule of your team here and can see who is scheduled with you this week.

If you click on your own shifts, you can view the details of your shift in this view.
News
In this view you can find all the news that your employer has posted for you to read and, if you have the rights to, comment.

Hours
With the Hours tab on the left side you view all your registered time along with the status of that registration.

In the top right you can select the period you'd like to see.

If you'd like to read more about how to use the timesheet, click here.
Absence
With the Absence tab you can view your vacation hours and request absence.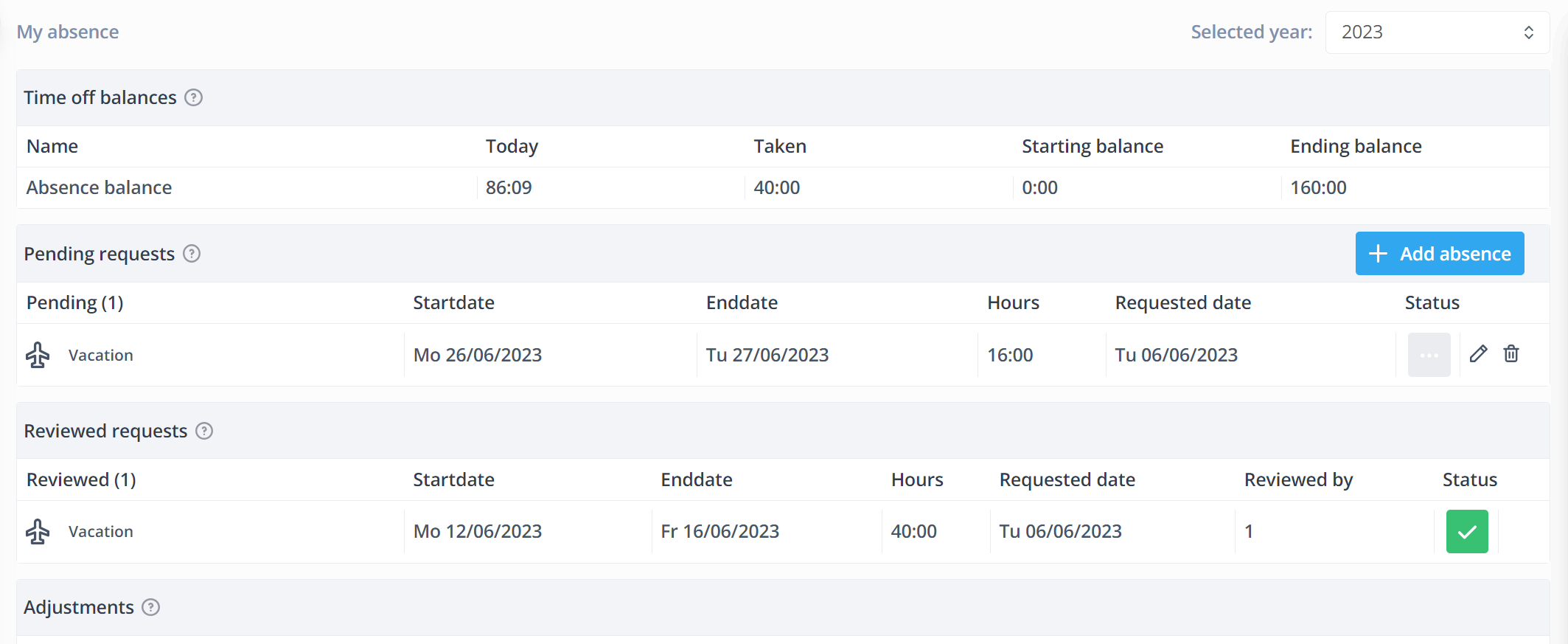 You can also see your previously requested absences and their status. If you'd like to read more about requesting absence, click here.
Mobile app
We also have a mobile app which lets you always and anywhere view your schedule, submit absence or view your registrated hours.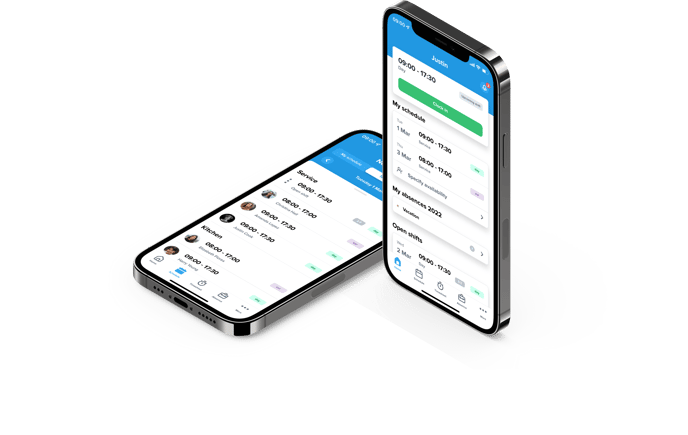 If you'd like to read more about our mobile app and how to use it, click here. Down below, you can find the direct links to the App-, and Playstore to download the Shiftbase app.
Have fun trying out Shiftbase!