Insight in your worked hours


In the dashboard under My Hours, you can easily view your hours worked. At the top right you select the period of which you want to view your hours. Once you have done this you will see an overview of all your time registrations.
You will immediately see how many shifts you worked in total during the selected period, how many hours you worked and, if you are authorized, how much salary those hours represent.
⚠️ Note: If hours worked have not yet been approved by your manager, they will not be included in the totals.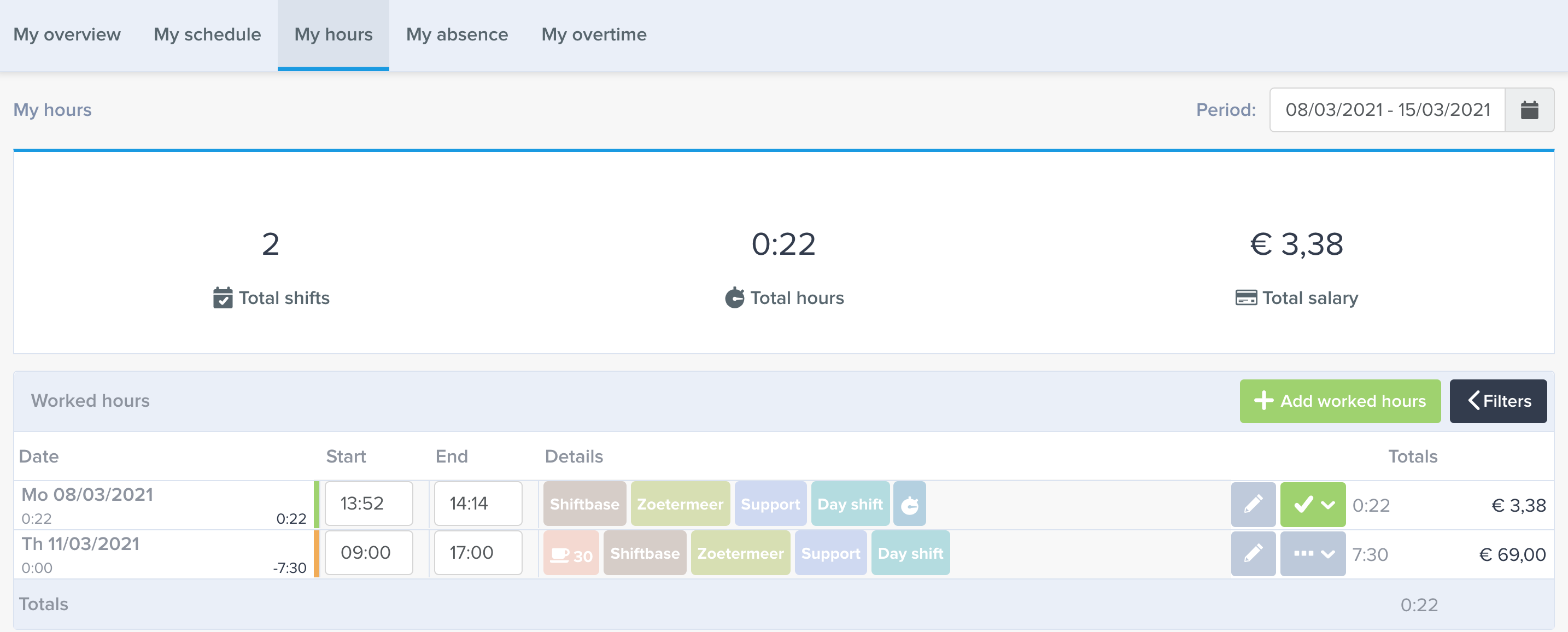 Adding hours worked
If you as an employee need to add your own hours worked, you can do this from the same overview. To do this, click on the green button + Add worked hours on the right side of your screen. You will end up in the screen below.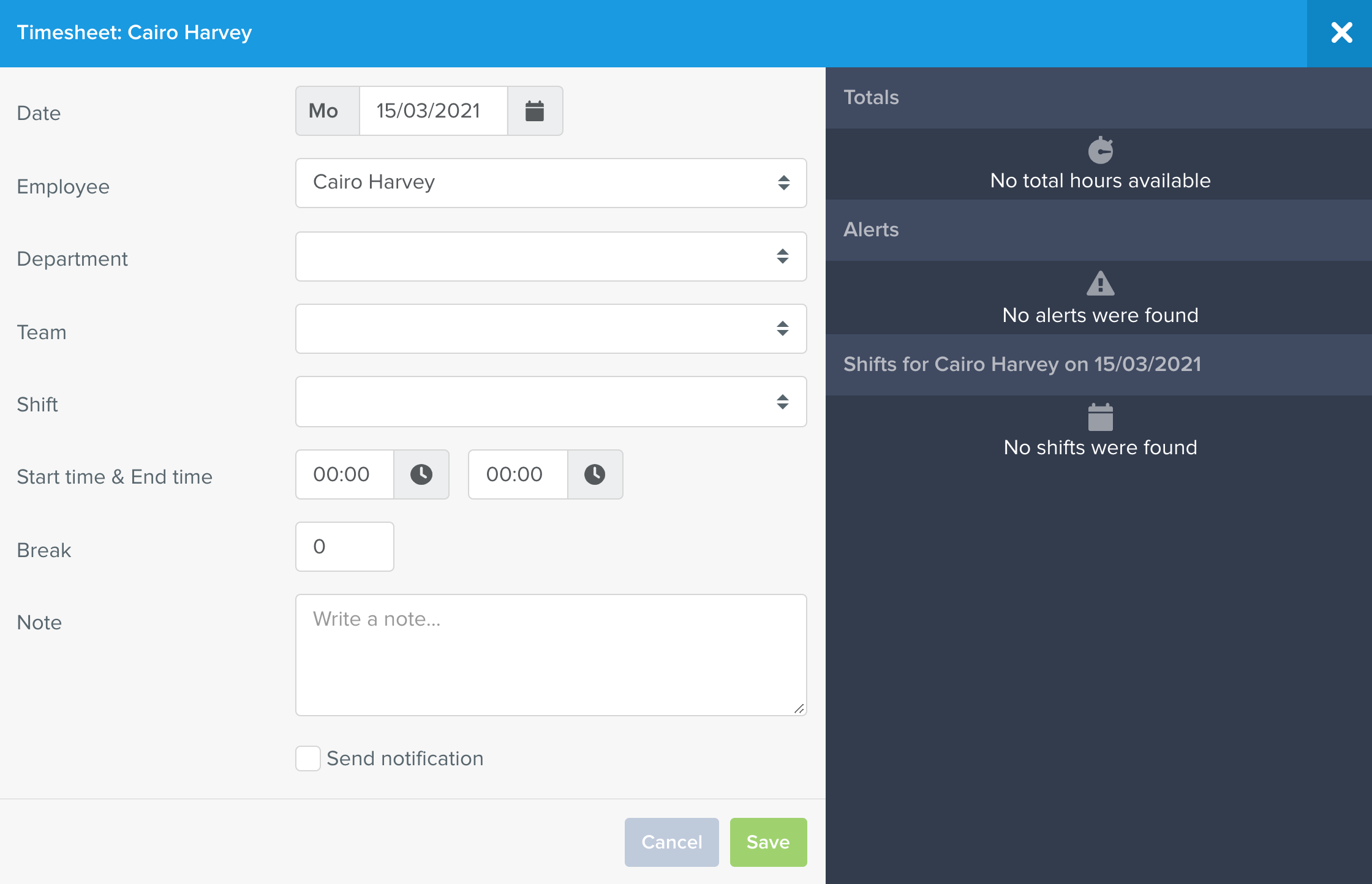 Date: The date on which the shift took place.

Employee: The employees for whom the hours are to be recorded.

Department: The department in which the shift took place.

Team: The team in which the shift took place.

Shift: The desired type of shift.

Start time & End time: The working hours for the shift.

Break: Duration of break in minutes.

Note: A possible description of the service.
When you have filled in all the data correctly, click on the green Save button. Next, your supervisor can approve or reject the hours worked. You will see this back in the overview.

Did this answer your question?