My schedule
Specify availability and view your schedule


Within the dashboard you will find the Schedule Tab. All your own shifts are displayed here. Depending on your access rights as an employee, you can easily enter your availability, schedule shifts and synchronize your personal calendar with the schedule.
Specify availability
Go to the tab Schedule on the left side. Here you will see an overview of all your scheduled shifts. On the right hand side under the heading Availability you will see a blue checkbox per week. By clicking this you can indicate your availability.
⚠️ Note: Do you see a red icon instead of a blue one? Then it is unfortunately not possible to pass on your availability for that week.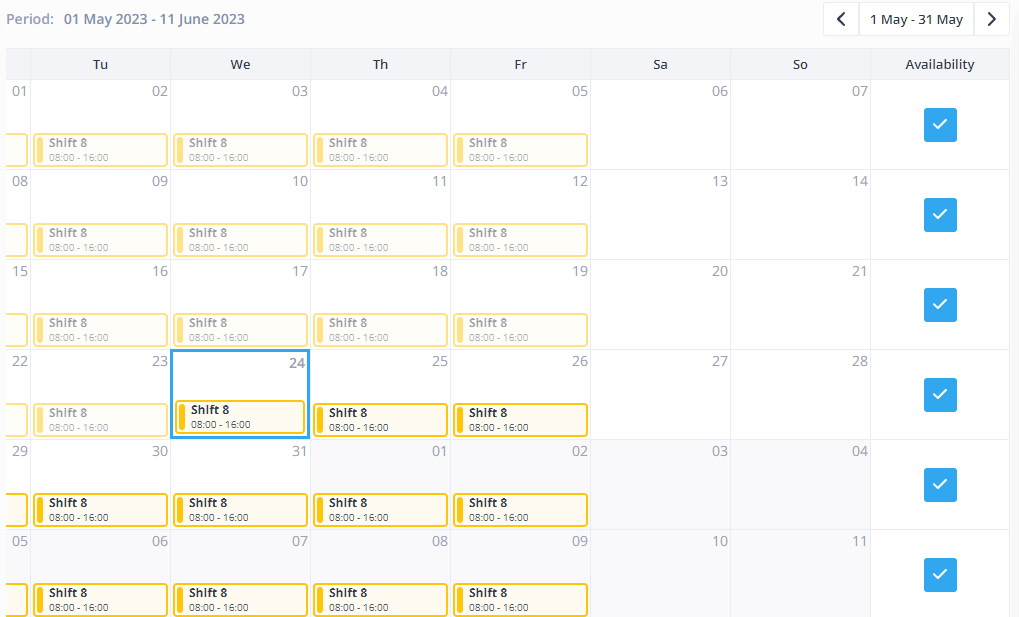 Once you have clicked a checkbox you will be taken to the screen below.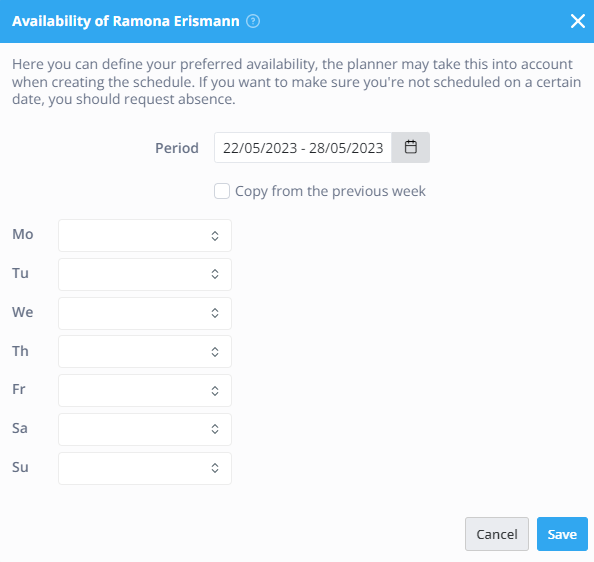 Period: The period for which the availability should be specified.

Copy from previous week: Copy the availability of the previous week compared to today.

Options by day:
- Available all day
- Available from
- Unavailable all day
- Unavailable from
⚠️ Note: Unavailability indicates a preference to not work. Do you want to make sure you are not scheduled? Then request an absence.