My absence
Insight and application of absences


When you go to the Absences tab in the dashboard, you have insight into all matters related to your absence as an employee. You can see your current leave balance, request absences and view the status of old requests.
Requesting an absence
You can easily request a new absence by clicking the blue + Add absence button in the absence tab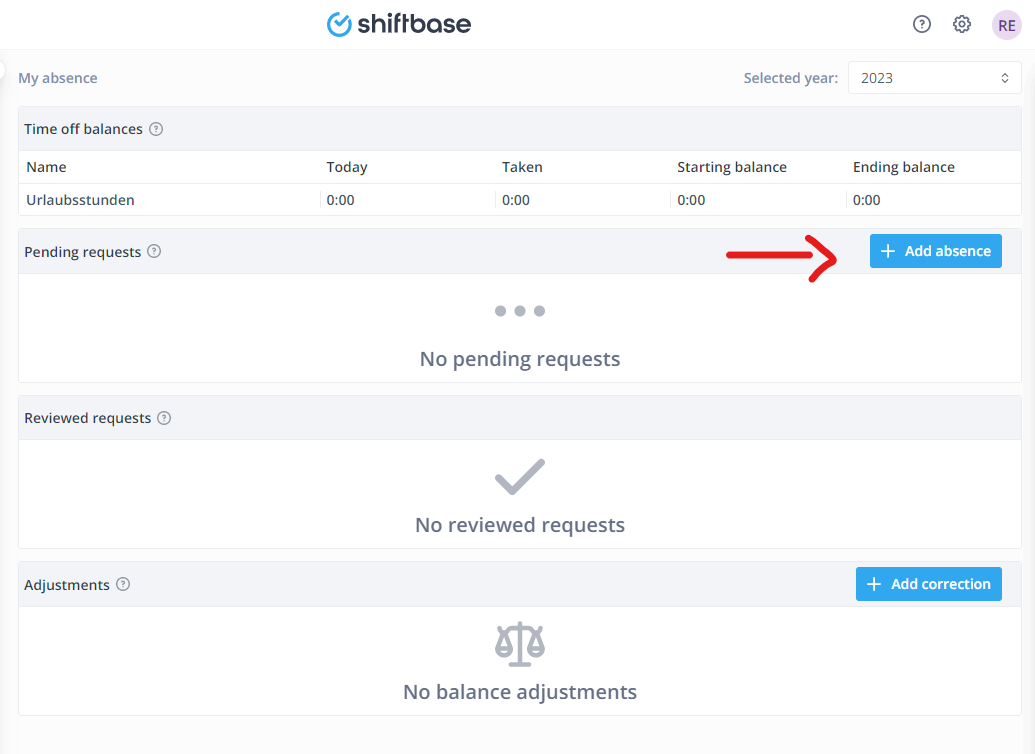 Once you have clicked on this you will be taken to the screen below.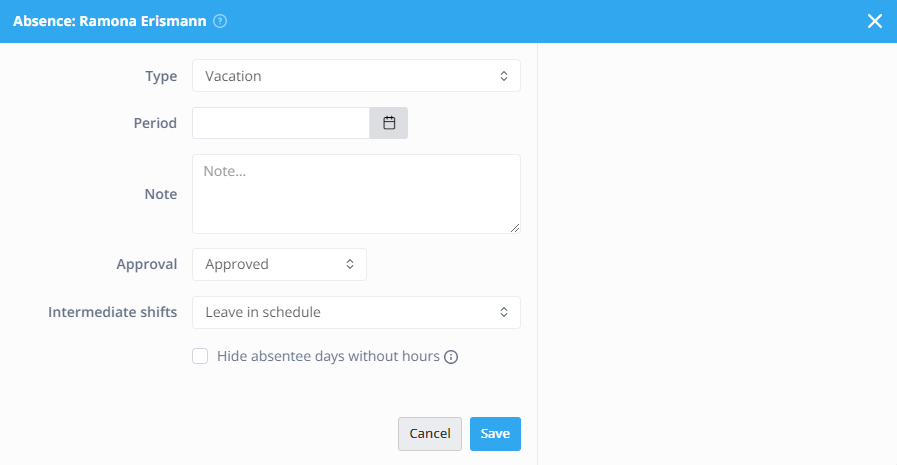 Type: If you have the appropriate access rights, you can select the type of absence you are requesting here.

Period: The desired period of the absence you'd like to request. In the table you will find an overview of all days within this period.

For each day you can enter the number of hours of absence, this is entered by default from the contract or the schedule. If you want to deviate from this, enter the correct number of hours. For part of the day, select Partial Day and enter the start time and number of hours taken manually.

Note: Gives you the possibility to add a description.
When you have filled in all the information you can click the blue Save button. Your request will then go to your supervisor, who will either approve or reject your request. This will be shown in your overview. If you're an Admin, your absence request is automatically, instantly approved.