How can I add Public holidays?
How can I add Public holidays?

You can add the holidays in the following way. Go to Settings > Employees > Public holidays > click on the white arrow to the right of + Add public holidays in the upper right corner. Now click on Import holidays.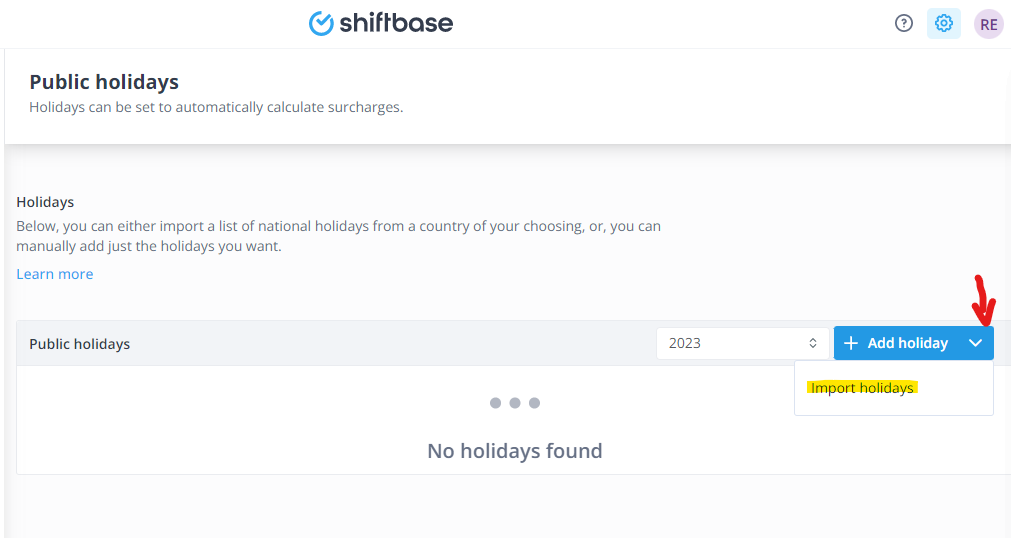 Here you can select the country and the year, and by clicking Import, the holidays will be displayed in the list.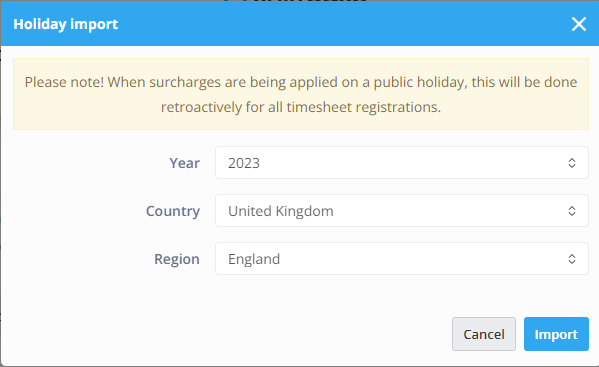 The holidays can be added for employees via a bulk action. To do this, go to Employees > Select all employees > Bulk actions > Add absences. Here you can add a "National holiday" absence for all employees.
Click here for more information