Kiosk settings
The settings for managing the Kiosk app.


🖥 Open in Shiftbase

It is possible in Shiftbase to create Kiosk apps. With these, employees can easily clock their hours worked. Such a Kiosk app can then be shown on a central tablet, phone or computer.
At the top right of the screen, click + Kiosk to add a new Kiosk.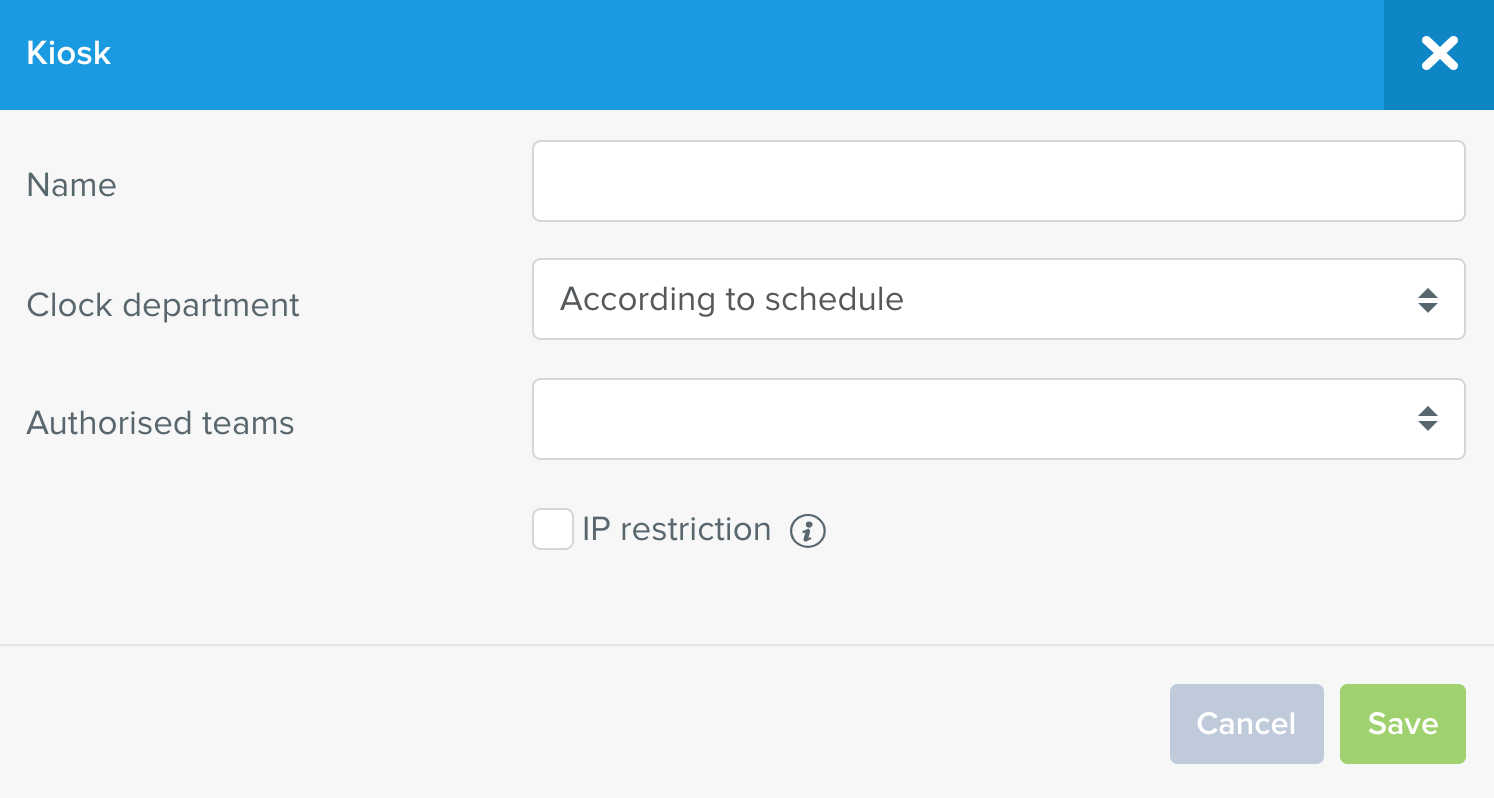 Name: The name of the Kiosk. For example, enter the location where the kiosk will hang.

Clock department: Select the department where clocked registrations should be placed. Choose According to Schedule if no fixed department is to be set.
⚠️ Note: When According to Schedule is set, and an employee is not on the schedule, the registration will be placed in the department where the employee is under contract.
Authorised teams: Select the teams allowed to clock on Kiosk here.

IP restriction: Select this option if Kiosk is only allowed to be used from an authorized location based on IP Address.
Once you have entered the information, click Save to create the Kiosk.

Did this answer your question?