Clocking working hours with a kiosk
Clocking in and out on a kiosk


Employees can clock their own hours worked within Shiftbase using the Kiosk app. This is a webpage that can be displayed on a tablet, phone or computer. The Kiosk can be created from the timesheet settings.
Clocking via the Kiosk
The created Kiosk app can be opened from the browser via: kiosk.shiftbase.com. Here you can log in with the Account id and Kiosk code. This information can be found in the Kiosk overview in the settings.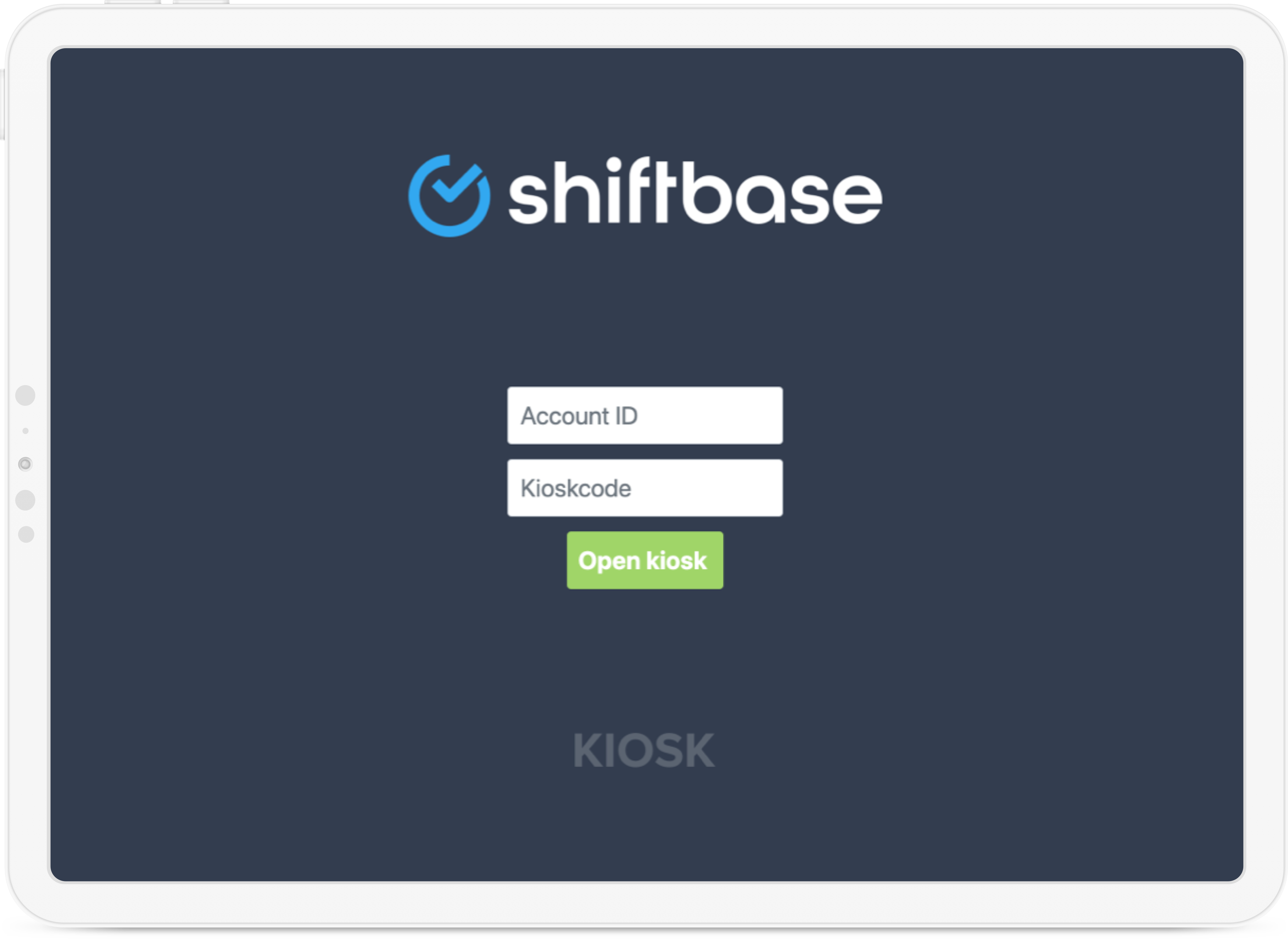 Once you have entered the correct Account ID and Kiosk code, click the green Open Kiosk button to go to the Kiosk. You will be taken to the screen below.

If you want to clock in as an employee you can easily do so by clicking on the green Clock button in the middle. You will then see a list of employees appear from the right as shown below.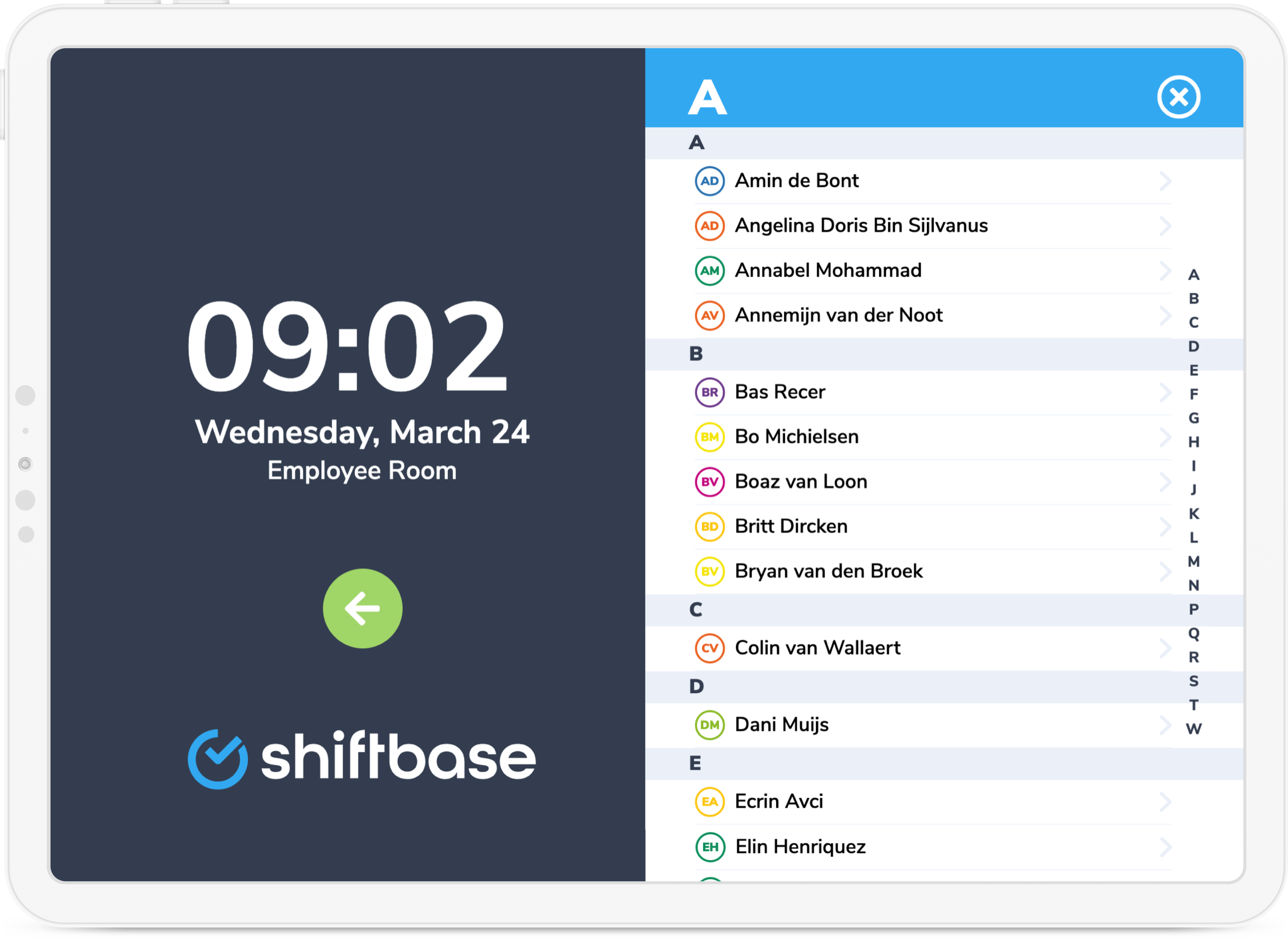 From this list of employees, choose your name to clock in or out. You can scroll through the list, or click on the first letter of your name to get here faster. Once you click on your name you will be taken to the screen below.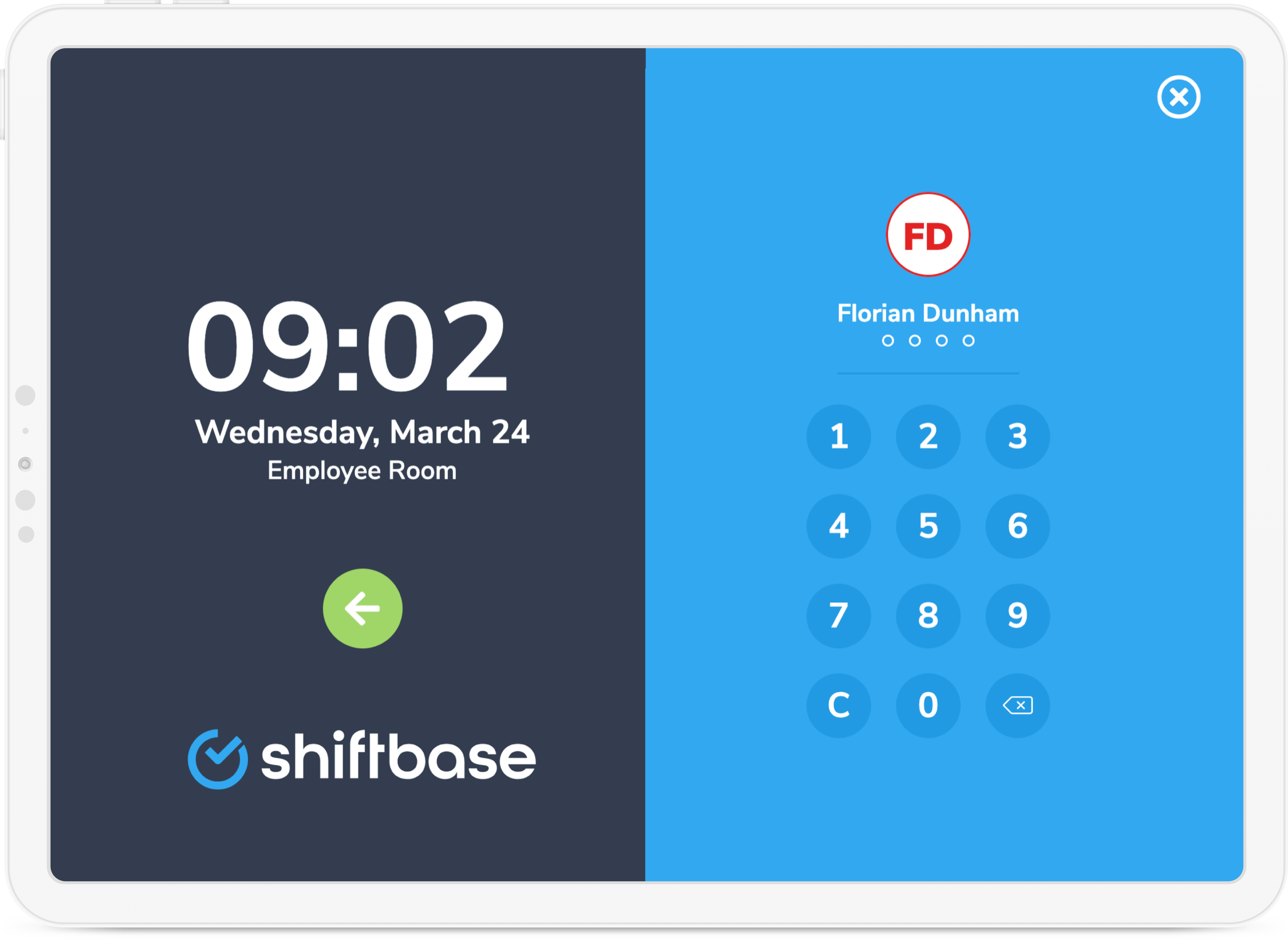 Enter your personal pin code here. Once you have done this, you are clocked in! To clock out again, follow the same steps.
⚠️ Note: The personal PIN can be requested from My Login on the computer or My Profile in the mobile app.

Did this answer your question?