Step 3: AFAS report export
Step 3: Export from Shiftbase to AFAS Online



For succesfully setting up the integration I divided the article into four parts. In Step 3 we will export the timesheets via the newly acquired AFAS Online report.
AFAS report
By creating the integration we now have access to the AFAS report. The report can be accessed by going to Reports > App center. You can also choose to send the fixed hours or the worked hours seperately from each other.
Contract hour period, for all the employees with fixed contract hours.

Worked hours period, for all the employees with a zero hour contract.
Exporting data
All data can be shown with the green Show button and afterwards be exported by pressing the green Send to AFAS Online button.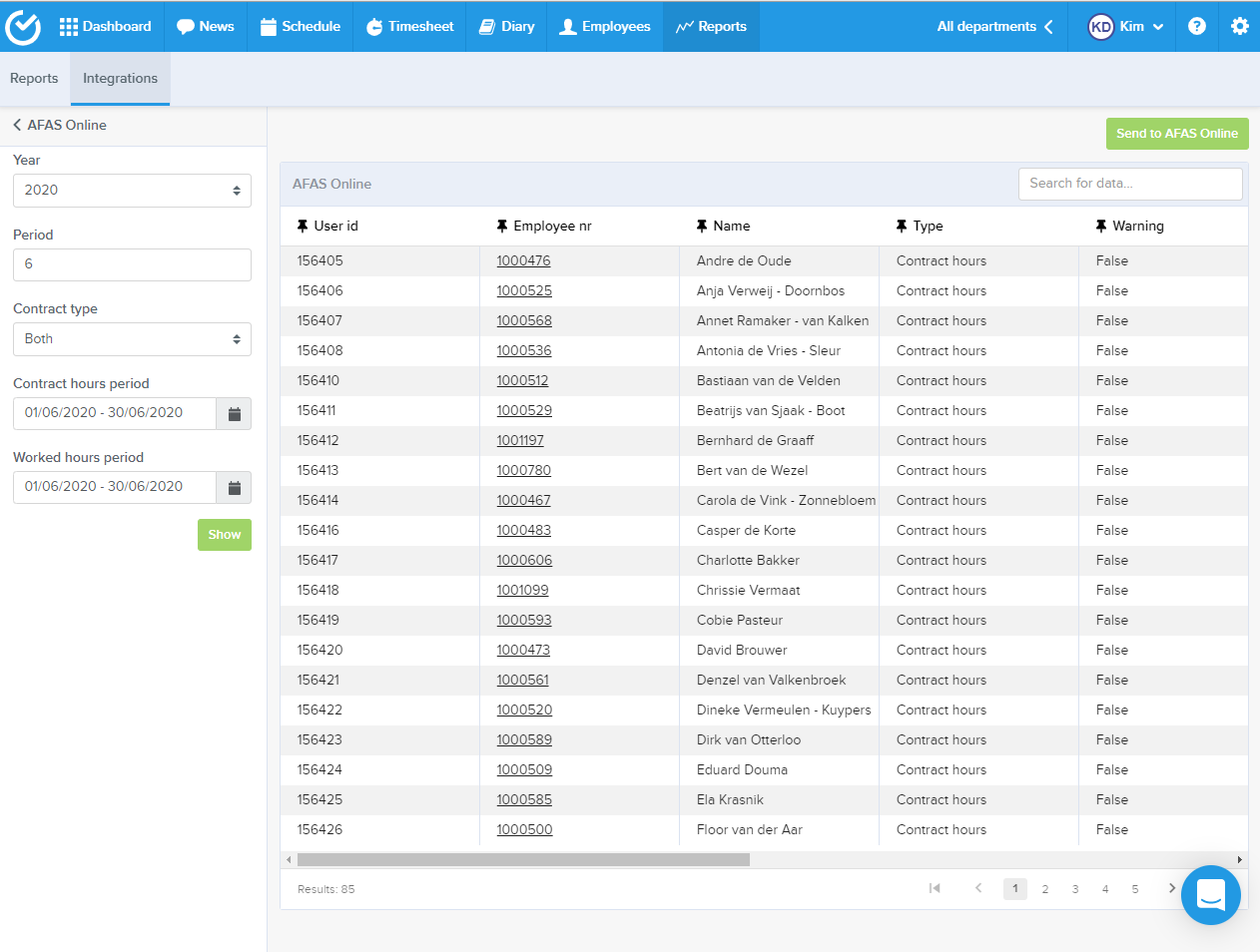 The email address for the export notifications that is indicated within the integration will receive the requested import file per email. The .CSV file can then be read in by your AFAS Online enviroment.