Step 4: Importing the timesheets within AFAS Online Bart Verlaan

In Shiftbase, it is possible to create an integration with AFAS Online that allows data to be exchanged without manual intervention.
What can this integration do for you? Read more here.
---
For succesfully setting up the integration I divided the article into four parts. Step 4 describes how to import the .CSV document into your AFAS Online environment.
Please note that the hours in the .CSV document are already approved and ready for processing.
---
When the report has been exported you'll receive an .CSV document by email.
Within the Setting up the integration article in step 2 you can find how to add the notify export email address.
For importing the .CSV document you need to Upload the .CSV document first to your AFAS Online environment.
First download the .CSV document you received from us in the mail. On top of the page you can find the upload button.


Next click on Import and click on File and select the .CSV document then click on Open followed by Finish. Now the .CSV document is available for import.
For this we go to HRM > Management > Import payroll employee > Wage entry.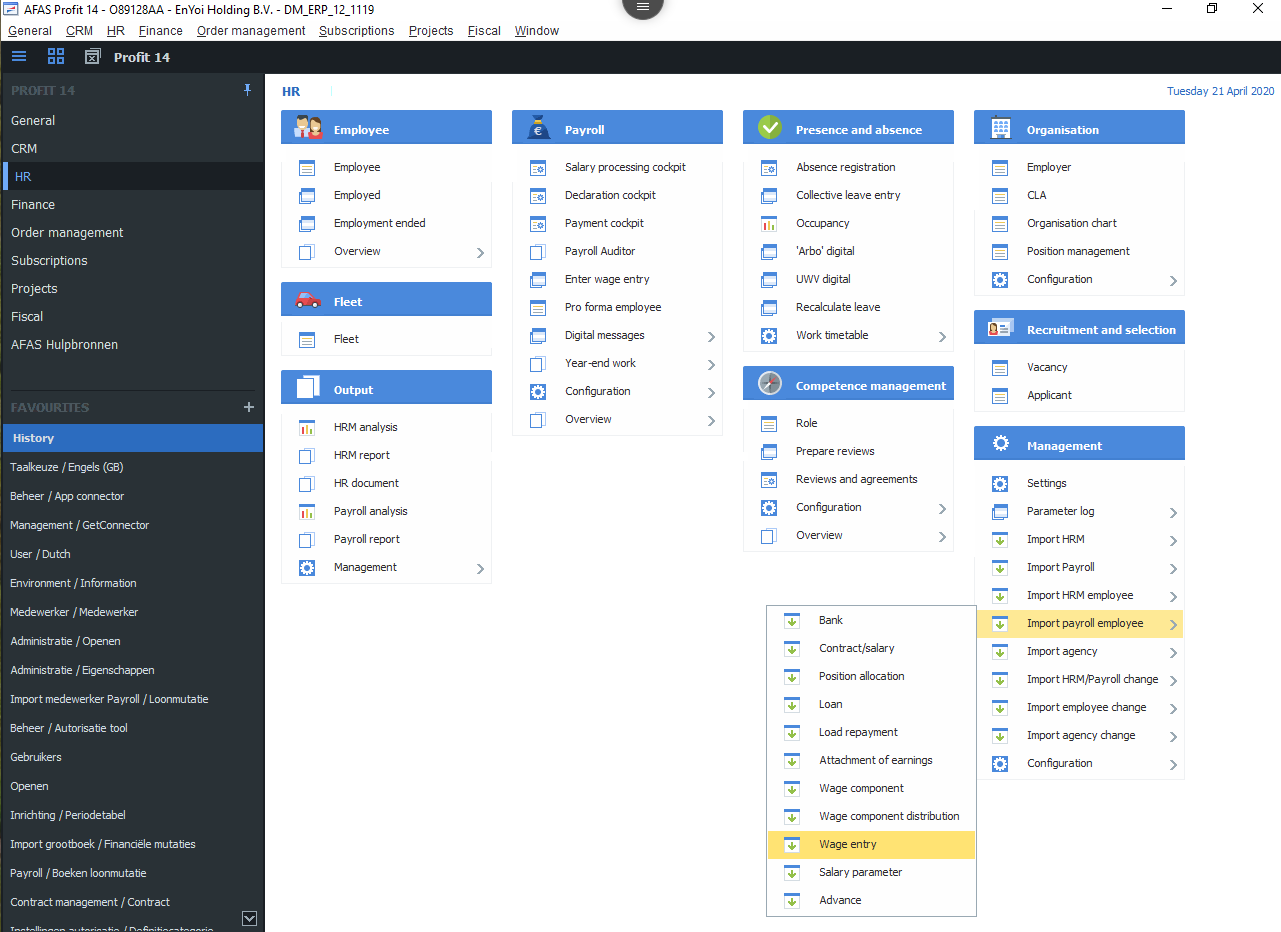 Here you select Import using an existing definition and/or change existing definition.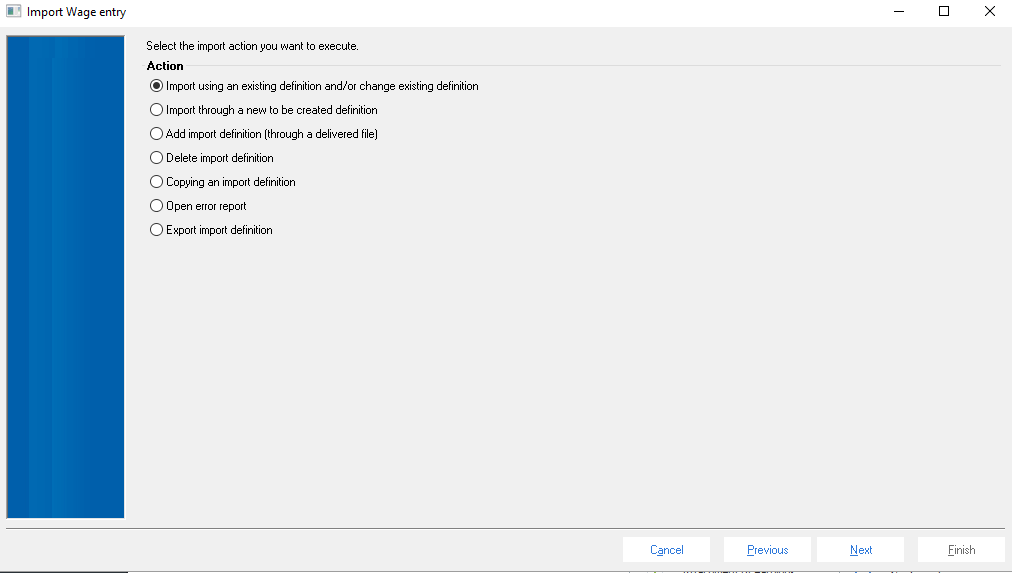 Click on Import wage entries and choose Next.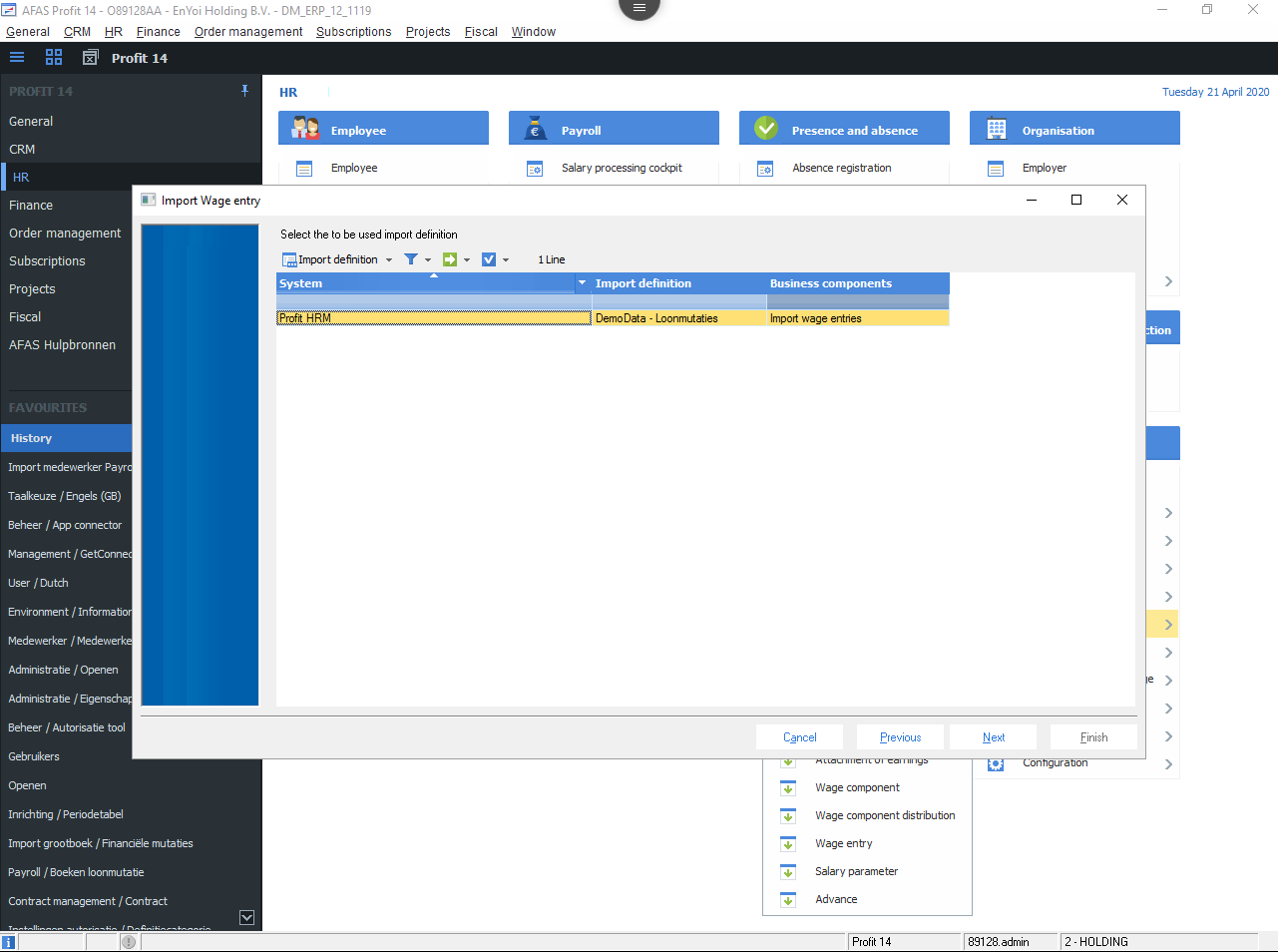 On the following screen (as seen below) you click on ... to select the .CSV document from the map where the file has been uploaded and click on Open followed by Next.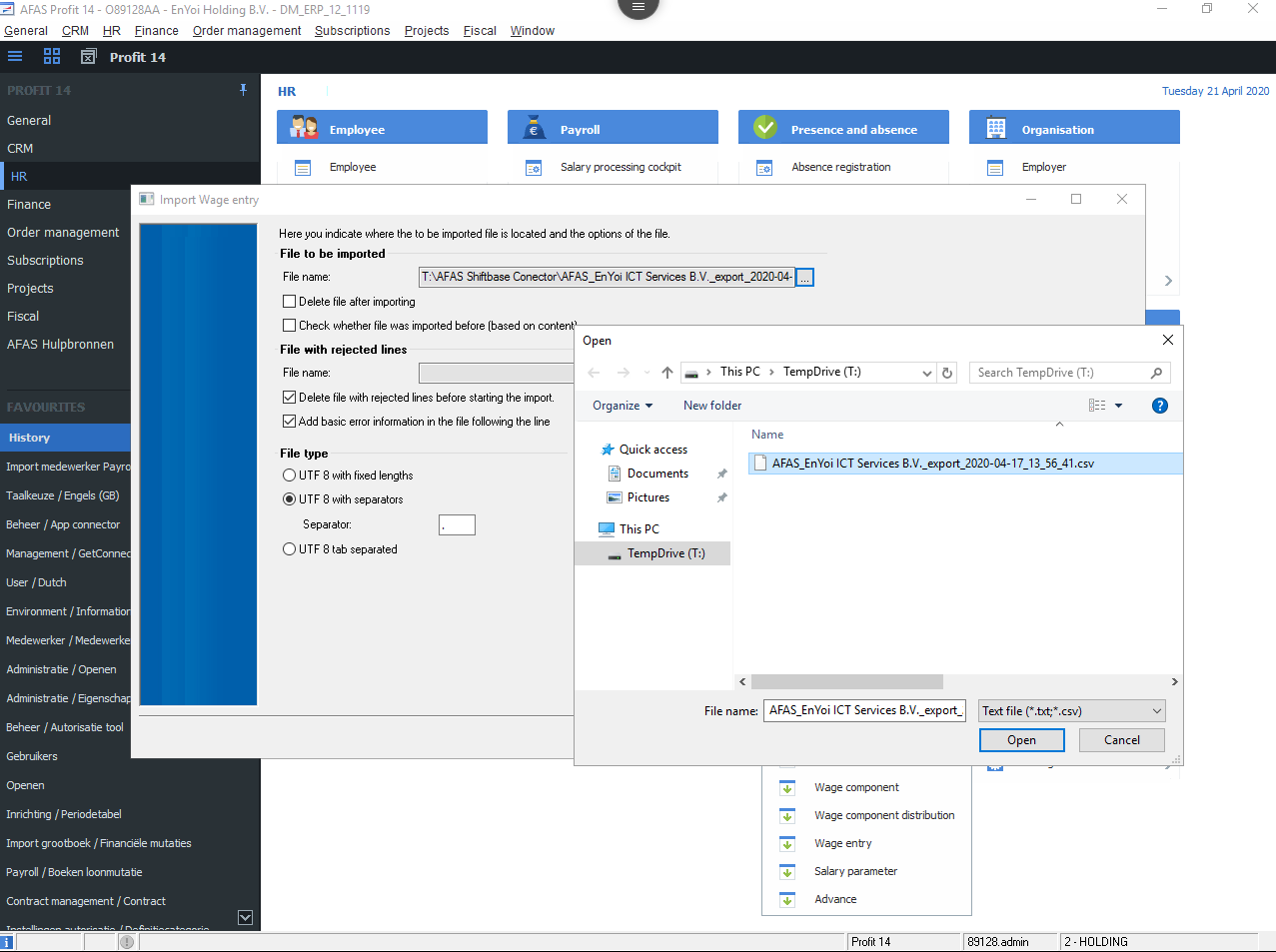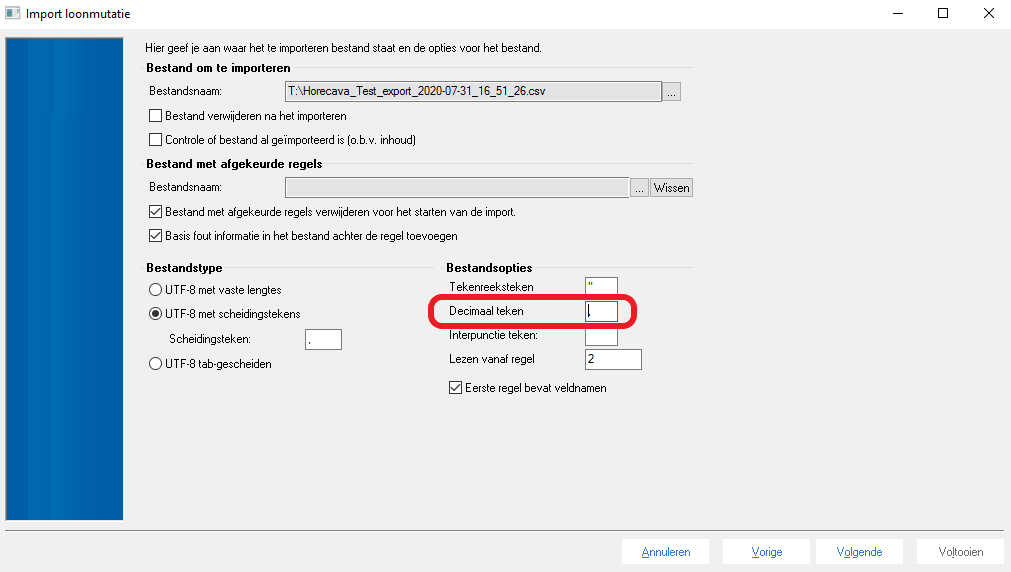 Under Options, enter decimal separator "," to divide the hours and click Next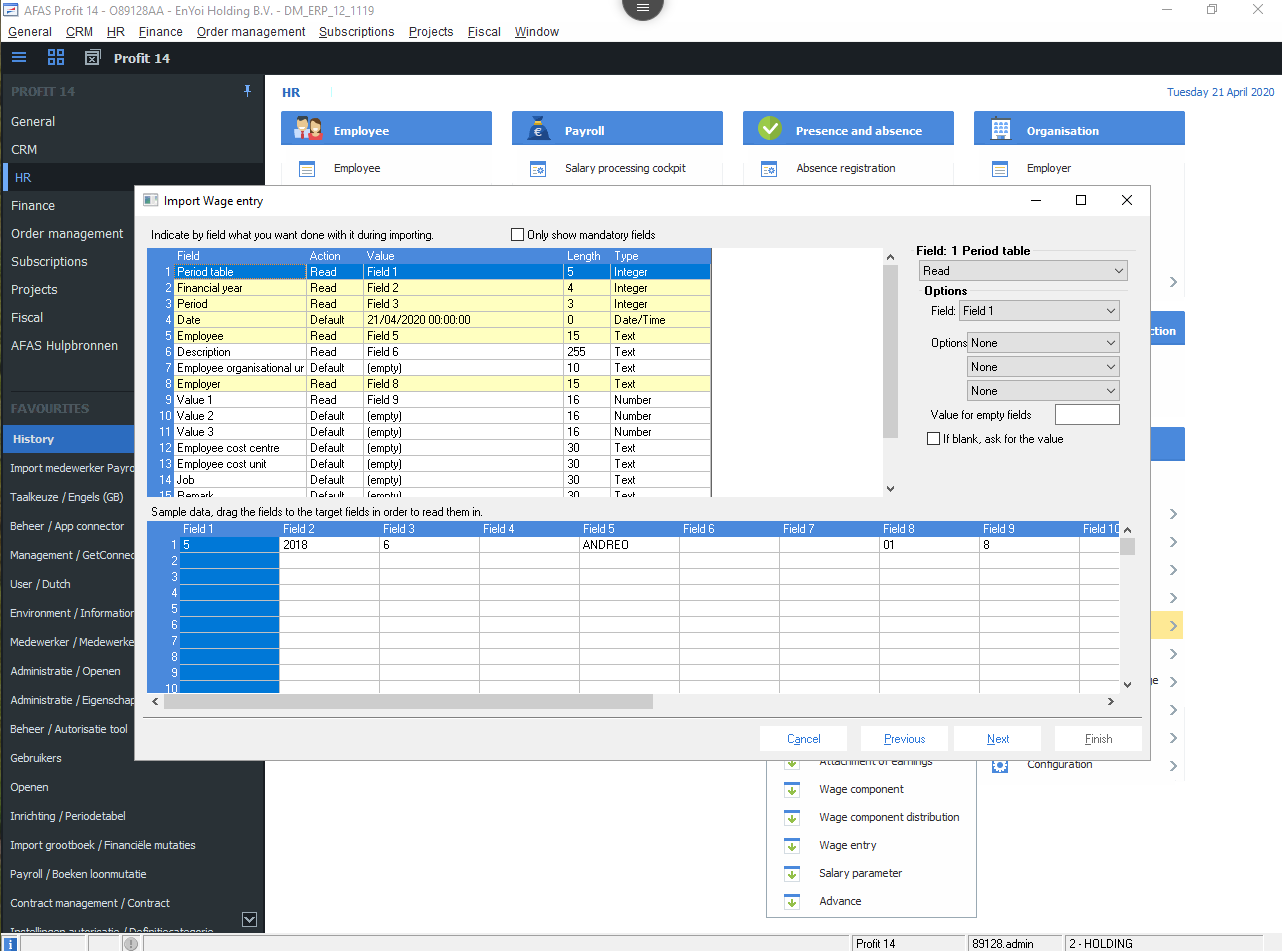 Click on Next.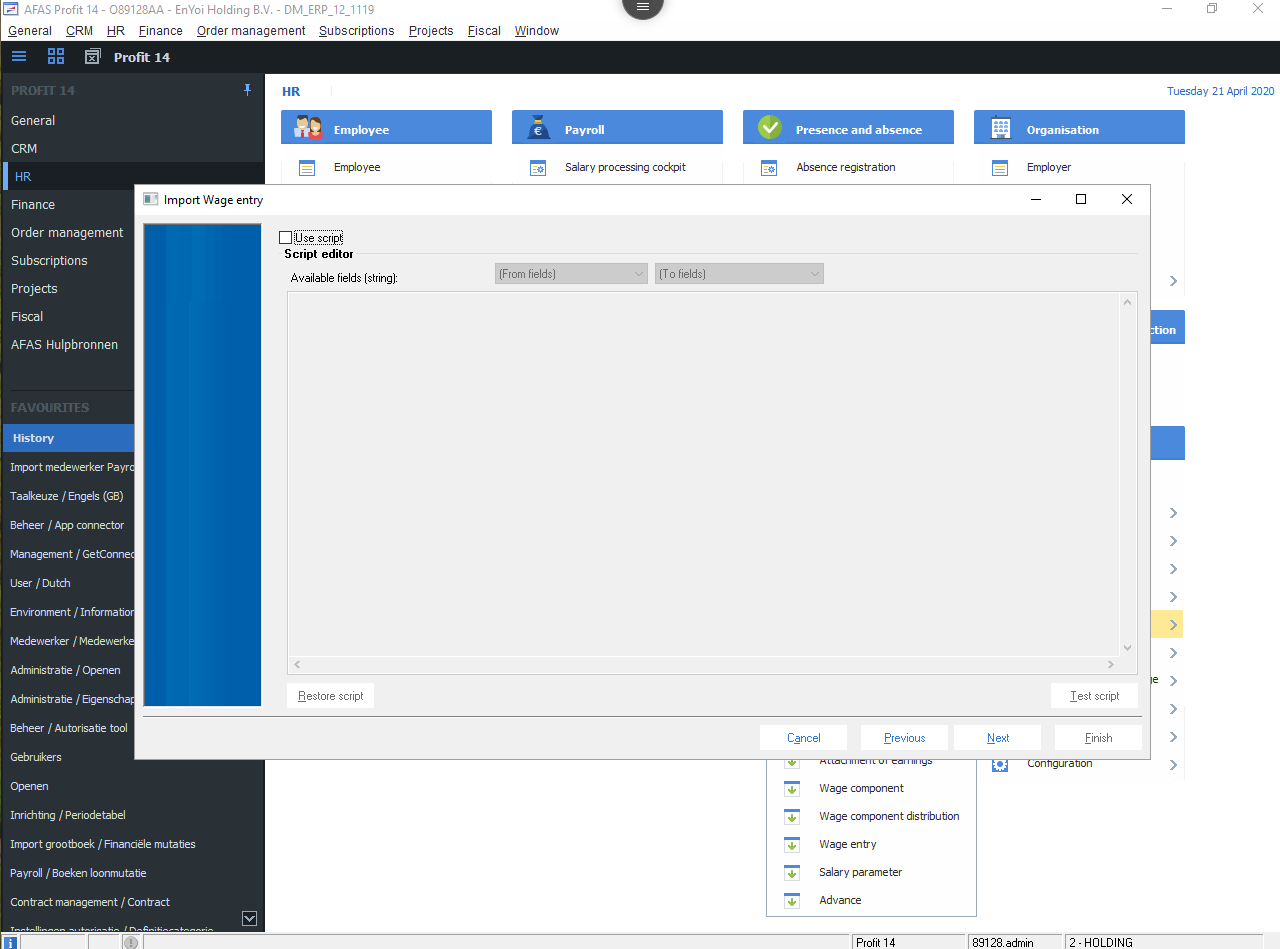 Click on Next.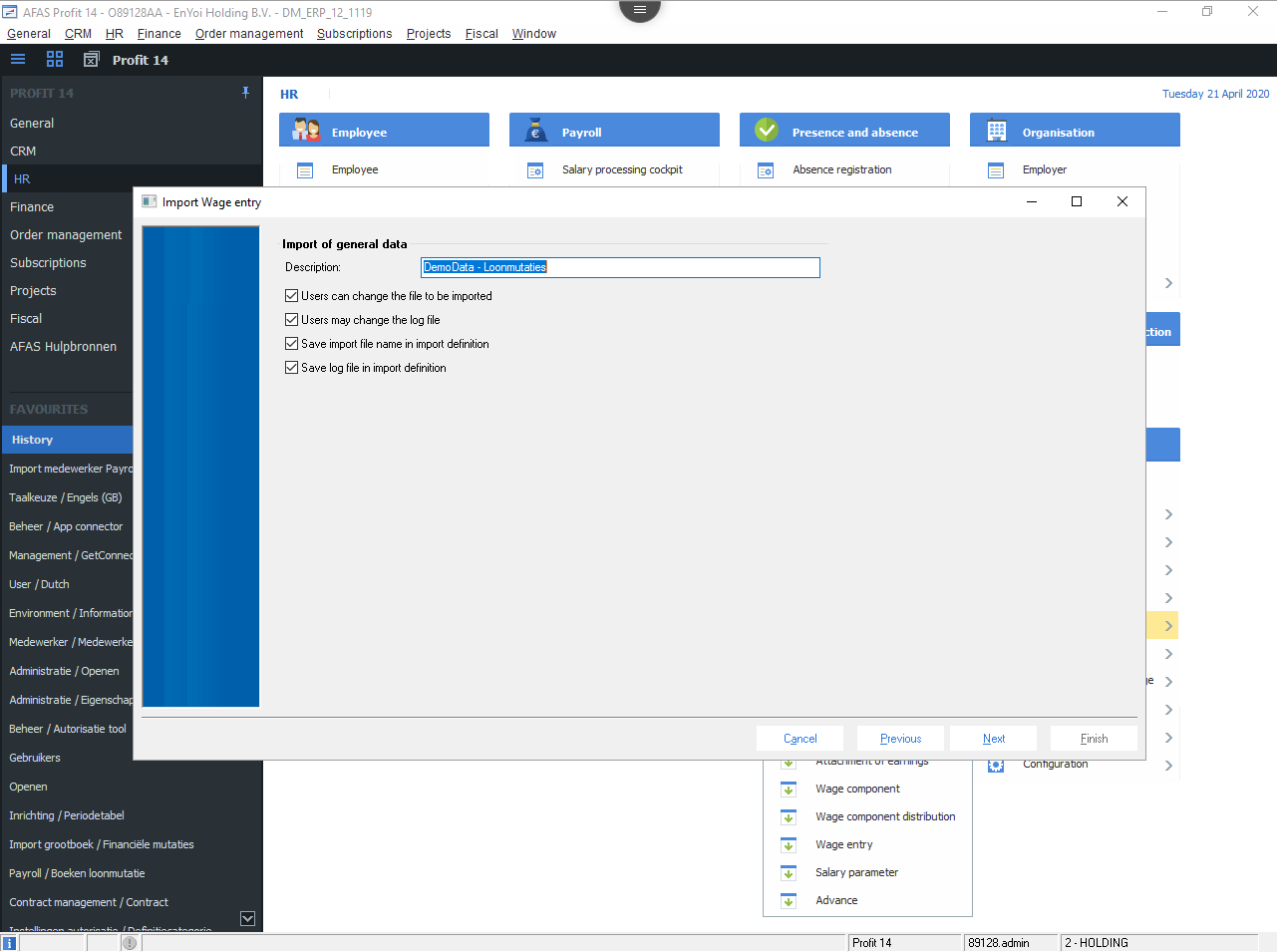 Click on Finish.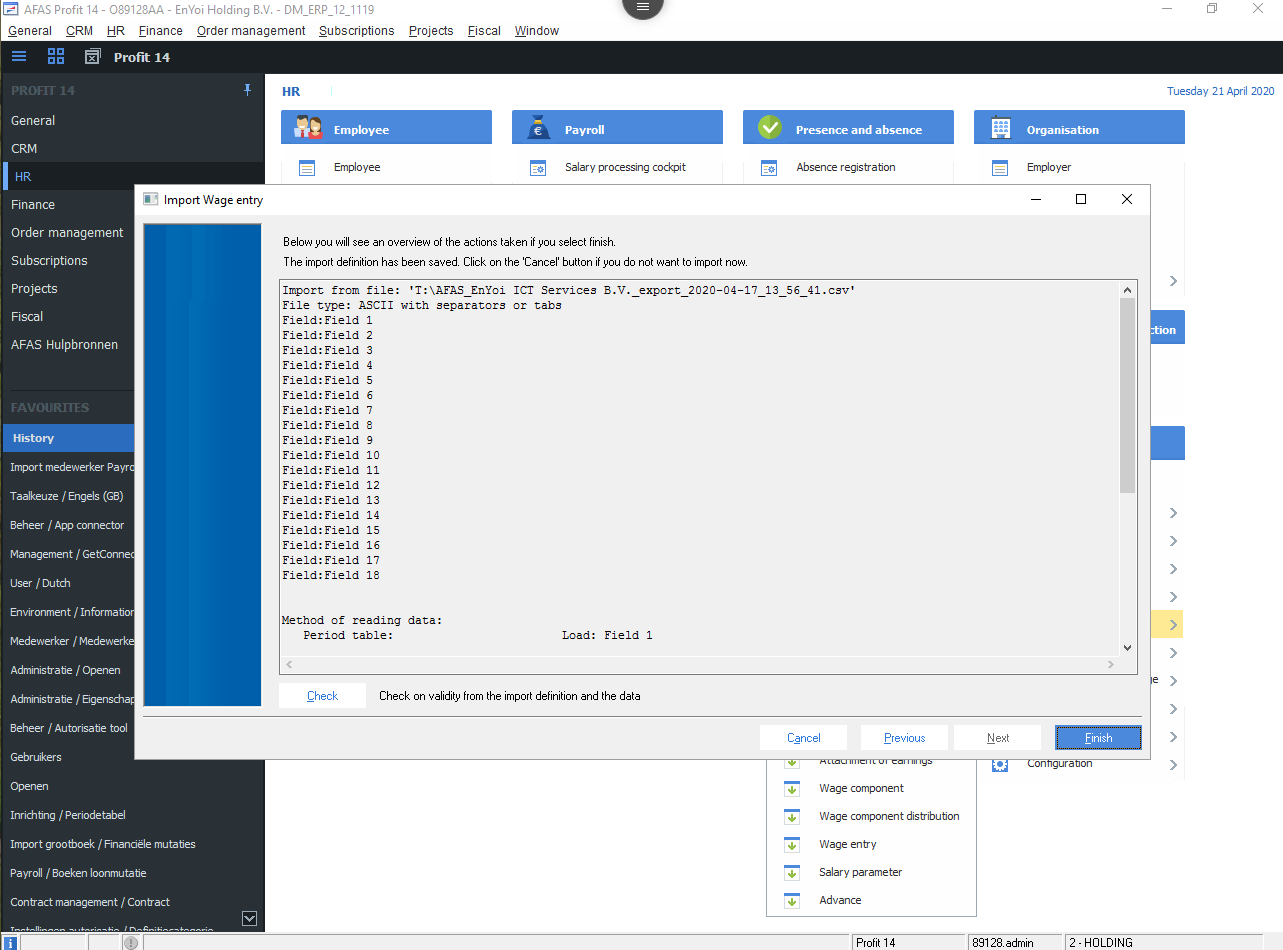 Your import has been succesfully imported!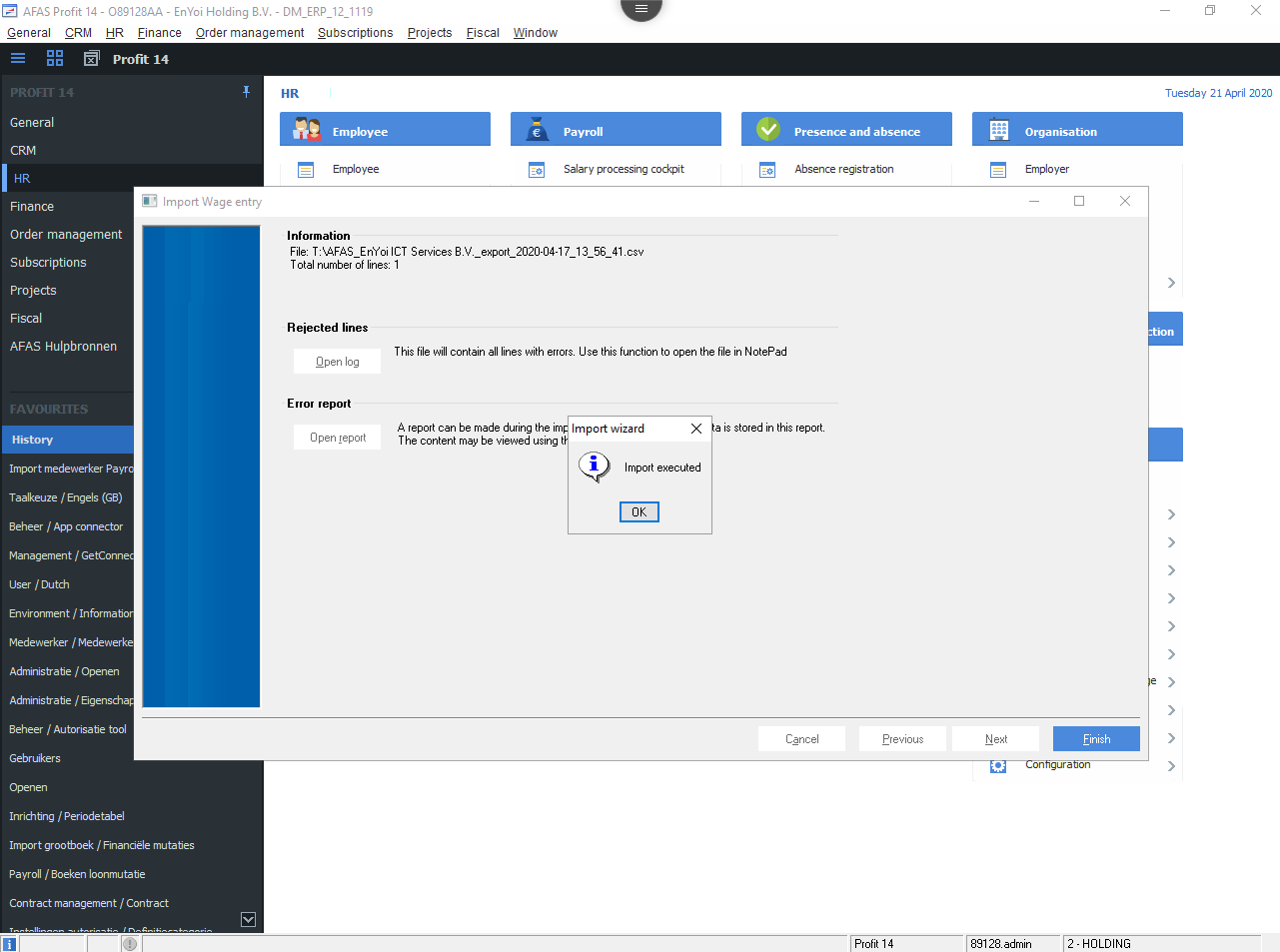 All the timesheet edits performed for the employees are visible via HRM > Employee > Employee. Here you can view the Wage entry by clicking on the employee.