How to set up your surcharge based on overtime

Shiftbase allows you to process overtime for a separate percentage. The main difference between this and the ratecards is that these percentages are not linked to a specific timeperiod, they are linked to the amount of time an employee works per day or per week.
For example, you can specify that after orking 8 hours per day or 40 hours per week, the following hours are worth 120% to pay out or you can send these hours to the plus minus hours, regardless of what time the shift takes place. If you also use rate cards then the highest percentage will be applied.
Overtime policies
To set this, go to Settings > Employees > Overtime surcharge. Then click + Add overtime policy.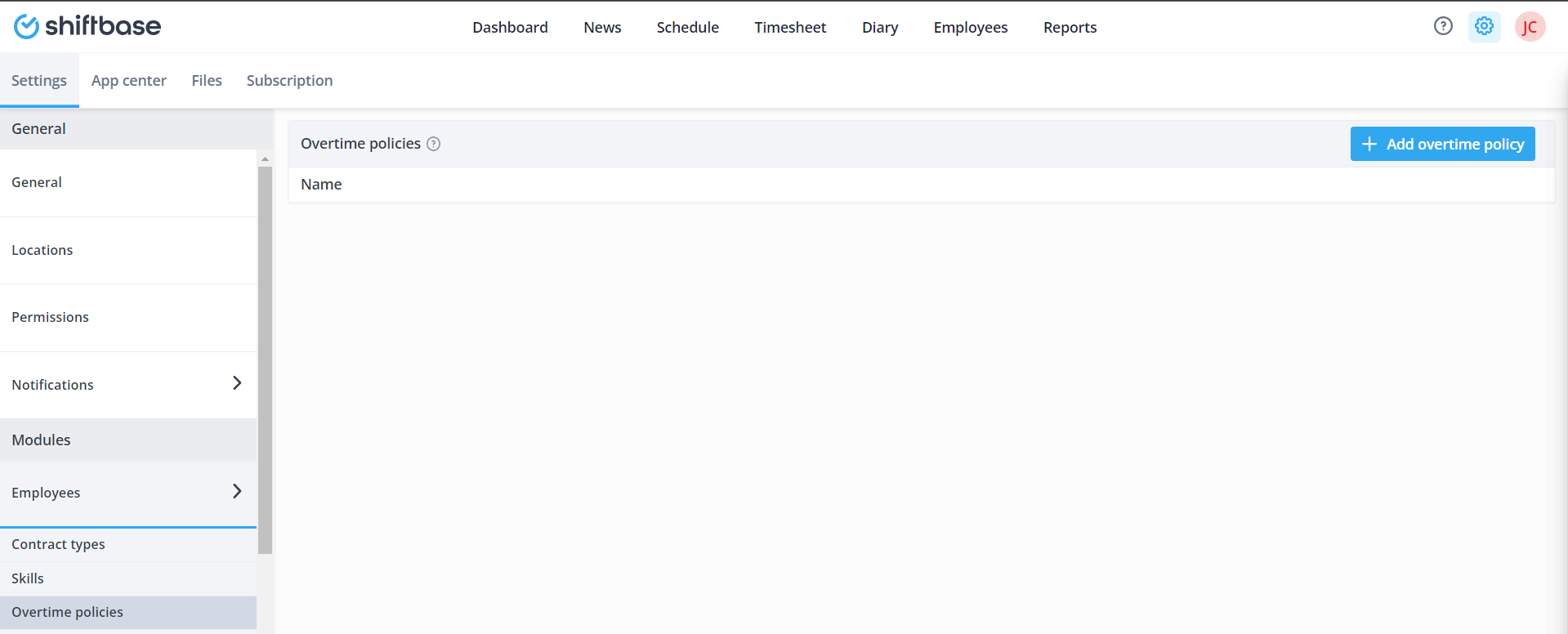 The following modal will appear.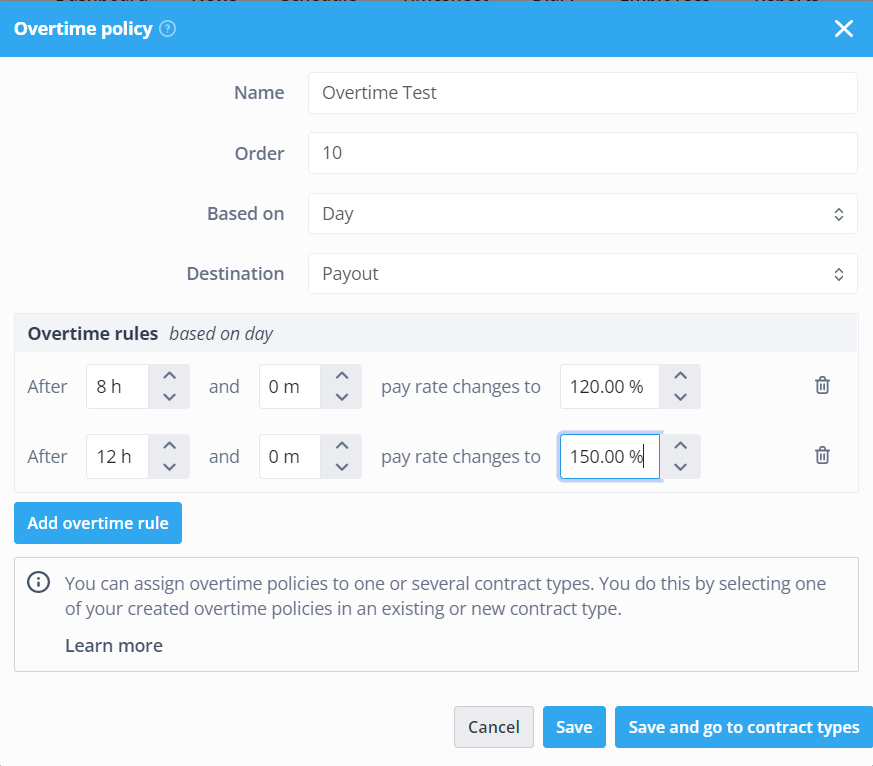 Name: The name of the overtime policy.
Order: The order in which this overtime policy is shown in the list.
Based on: Day or week. Whether the overtime policy is calculated based on the day or on the week.
Destination: This determines whether it will be paid out with the next payment or whether it will be accumulated in the employee's plus-minus hours.
Overtime rules: Here you specify after how many hours worked another percentage should be calculated. In the example, you see 120% surcharge after 8 hours and 150% surcharge after 12 hours.
You can then choose to save this policy only or save it and be linked directly to the Contract types.
Contract types
The created overtime policy can now be linked to the corresponding contract type. To do this, click on the pencil next to the contract type to be linked. You will then see the following modal.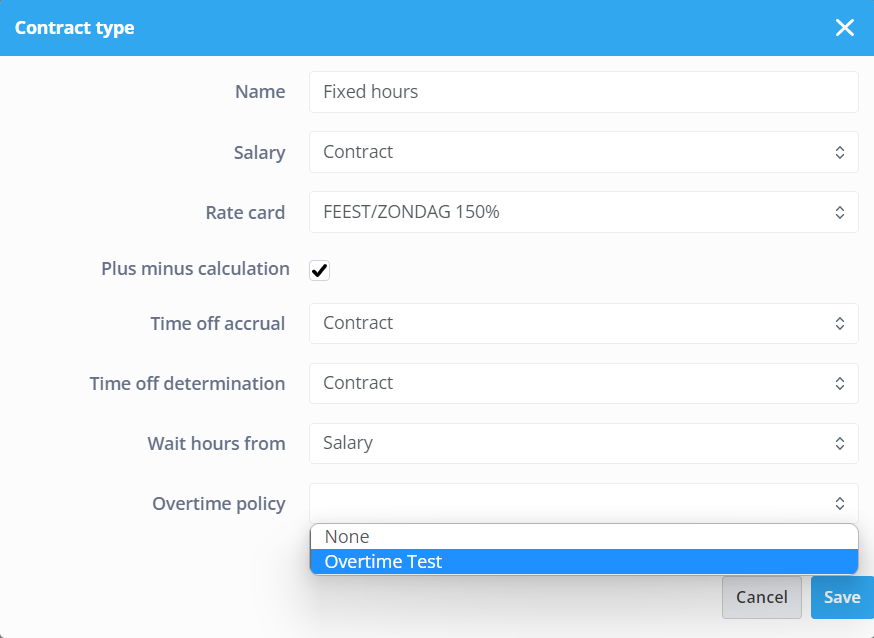 At the bottom you will see Overtime policy here. Here you can select the created overtime policy. Don't forget to click on Save.
If an overtime policy is added to an existing Contracttype, you will get the following warning.

This means that if this overtime policy is applied, everyone with this contracttype will get their hours recalculated accordingly to the newly added overtime policy. This will happen for the worked hours or for the plus minus hours depending on the type of overtime policy.
Once all the steps are completed, the overtime policy will be applied automatically for the employees with the correct contract type.