My files
My files

Add file
Files can be added to an employee's account. For example, it is possible to store a contract, ID card, driver's license or passport. By clicking on your name, you will find My files, here you will find an overview of all files associated with the logged in employee. If you want to add/see files of other employees you can simply click on the name in the Employees tab.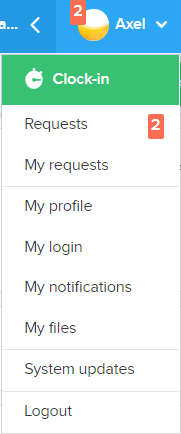 By clicking on + Add file you can upload a new file.


Here you give the file a name and description. The expiration date is the date the document is no longer valid. Think of a driving license that is valid until a certain day.
Edit file
When you want to edit a file, click the pencil behind the file. Here you can edit the file, then click Save.
Delete file
Click on the Delete File button to the right of the file. The file will be deleted after confirmation.

Did this answer your question?