Billing information
Billing information


The invoice settings can be found under: Settings > Subscription > Billing information. Here you can indicate how you want to pay the invoices and where they should be sent.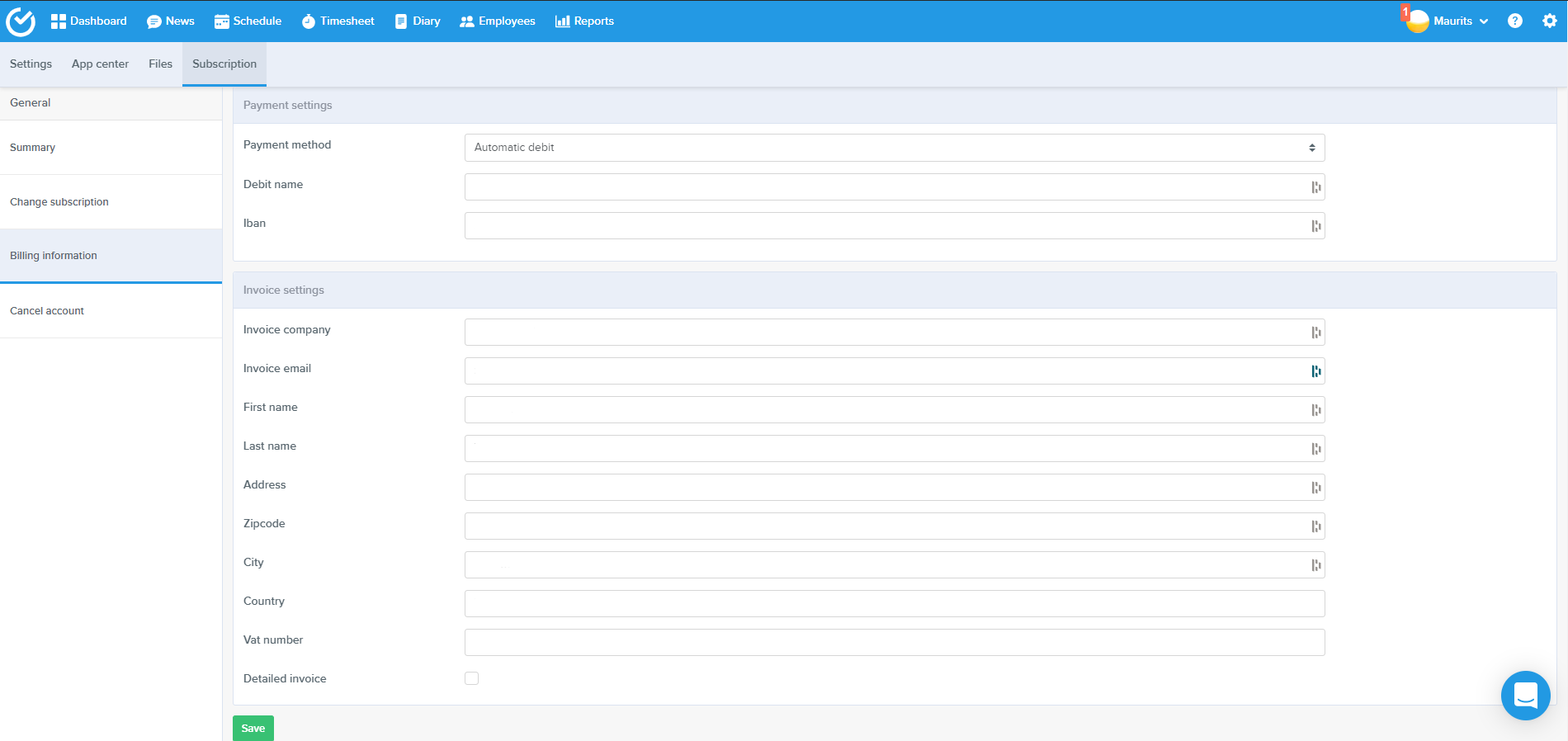 Payments can be made by automatic debit or credit card.
Any changes or invoice modifications will be included in the next billing cycle.
In addition, under Subscription > Summary all sent invoices are displayed with the payment status.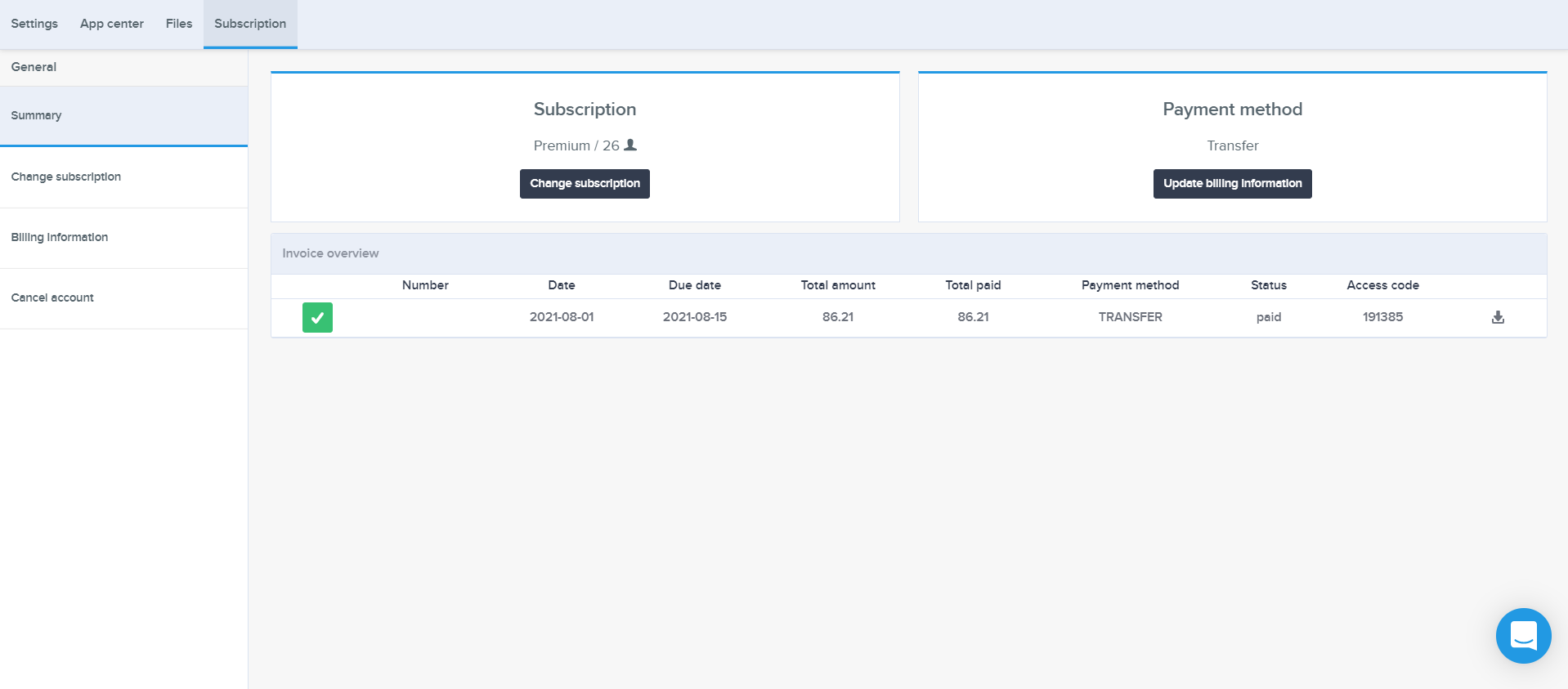 Here you will find the complete overview of all your invoices. To view your invoice, you need the 6-digit access code next to your invoice. You must use this access code online when you retrieve your invoice.

Did this answer your question?