Oneteam integration
Creating an integration with Oneteam

If you are using Oneteam you can choose to add an integration with your Oneteam account from your Shiftbase account.
What this integration does, is synchronizing employee, schedule and anniversary data from Shiftbase to Oneteam.

Creating the Oneteam integration
Requesting the Oneteam integration can easily be done by heading to Settings > App center > Oneteam. Here you can request the integration by clicking on the green + Request Oneteam integration button.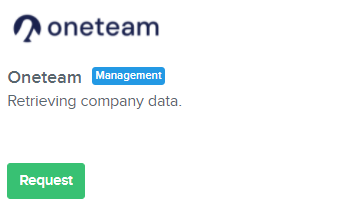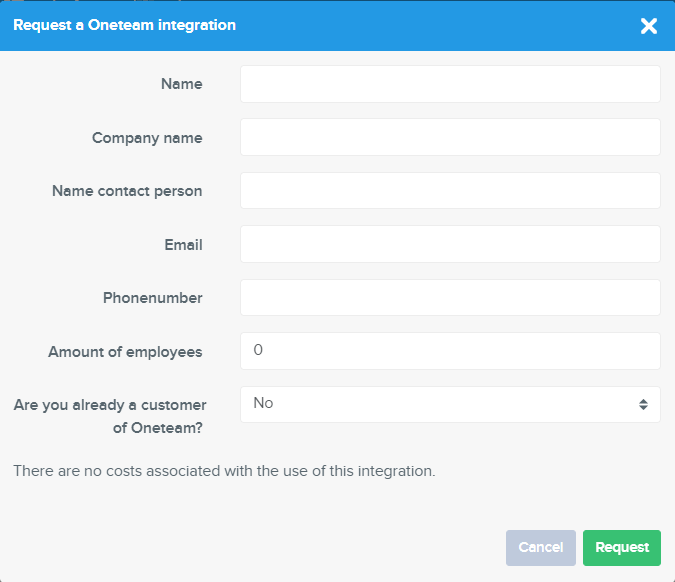 Once you have clicked on the request button a form will now appear. By filling in this form the request is sent.