Your schedule in your pocket


From here, as an employee, you have direct access to your schedule. As a planner you can easily schedule employees from here.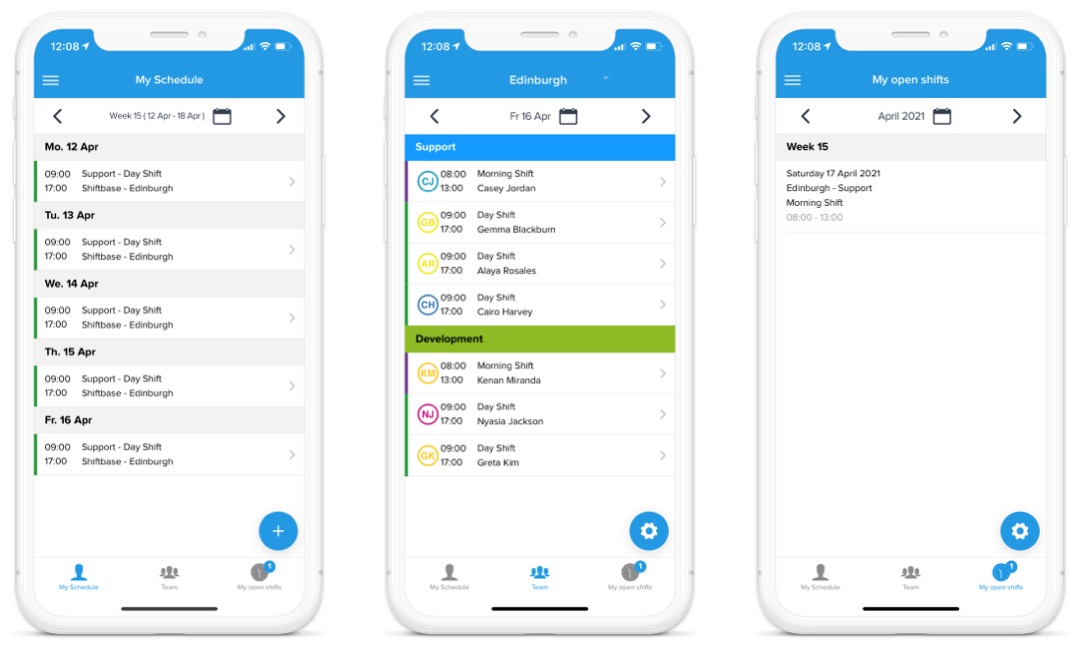 My schedule
Here you see all the shifts of the selected week.
On top of the page you can select which week you wish to see.
You can press on a shift to view its details. Here you also have the option to trade your shift.
You can trade a shift by pressing on the gear wheel icon in the bottom right and then press on the trade icon (2 slightly curved arrows). You choose which employee you wish to offer your shift to, then optionally you can also add a note and then press save.
Schedule
At the schedule you can see the schedule on day level per department. Here you can also see the shifts of your colleagues that are also scheduled in the same department. If you press on the shift you can see its details.
⚠️ Note: If your employer has concluded that you can only see your own schedule then this option is not available.
My open shifts
Here is where you will see the invitations to the open shifts per month.
When you press on the invitation you can choose whether you pick up the shift or reject the shift.
Schedule (Planner)
If you're a planner there are 3 other functions in the schedule.
If you press the blue button with the white plus you can add shifts to the schedule. At the schedule you press the gear wheel icon to find the plus icon. When you press on a shift you can edit (with the pencil icon) or delete (with the trash can icon) the selected shift.

Did this answer your question?