Indicate your availability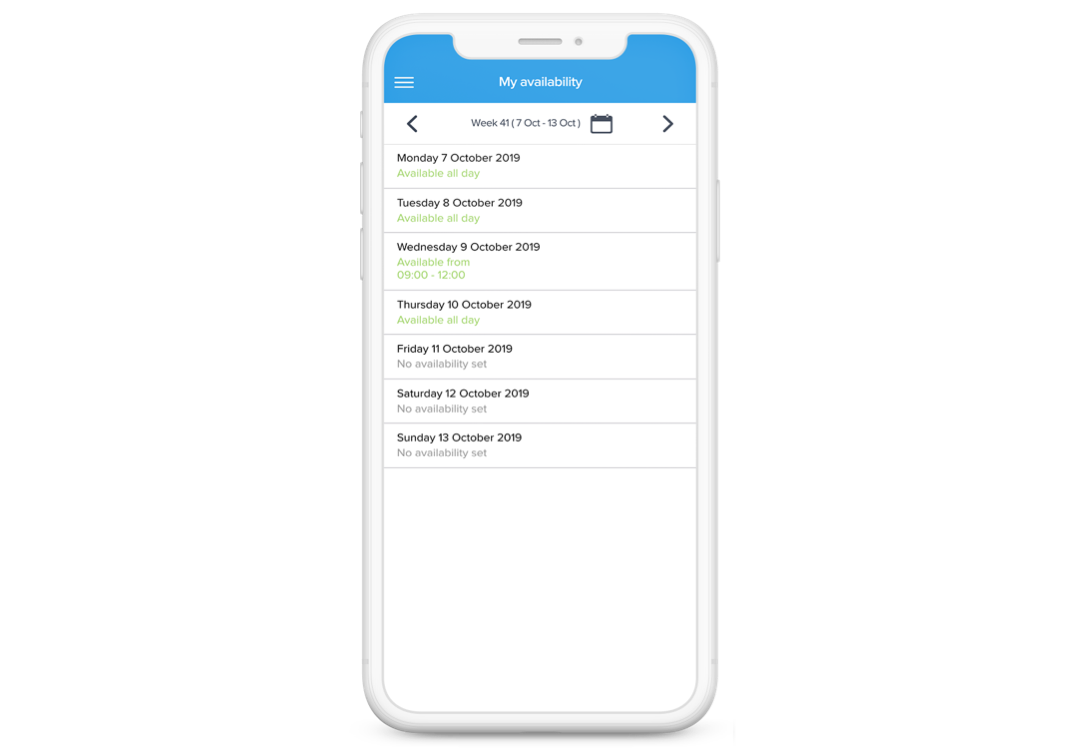 My availability
With the use of the availability function you can easily indicate your preference to your planner. The indication of your availability is limited by the display options of the app. The availability can be submitted per day.
On top of the page you can switch between dates via the calendar icon.
Adding and editing availability
By pressing on a day you can add the availability. Within this inquiry you can select the dates in which you wish to add or edit the availability. Underneath the dates you can select wether this repeats periodically.
Beneath that is the option Available. When opting for available from or unavailable from you can add a time to the inquiry. Per day you can easily place your availability for the entire year by changing the both date options.
With Repeat every ? weeks you can submit the periodic repetition of weeks the availability should be filled in. When set to 1, it repeats every week.

With Available you submit the desired status, available, available from, unavailable, unavailable from.

With Reason you can add a note to why you choose the specific availability.
This way you can easily add your availability per working day.
⚠️ Note: With your availability you can add a preference, the planner can choose to take this into account. If you want to be sure you are not planned on a specific date you should request for leave.
It is also possible that this option is not available to you if your employer deactivated this functionality.

Did this answer your question?