Mobile app: Clocking in & out
Clocking hours with the mobile app


Employees can register their time with our mobile application. The application gives you the ability to clock in and out.
Clocking in
Once logged into the app, you will see a Clock in button in the bottom of the menu.
By clicking on it you will have to select a department where you wish to clock in for.
When a restriction for GPS is used please wait for the notion GPS location is available to appear in green. When the text is still red wait for the GPS location to be available.
When using this restriction, it is important that the location option on your phone and app are activated.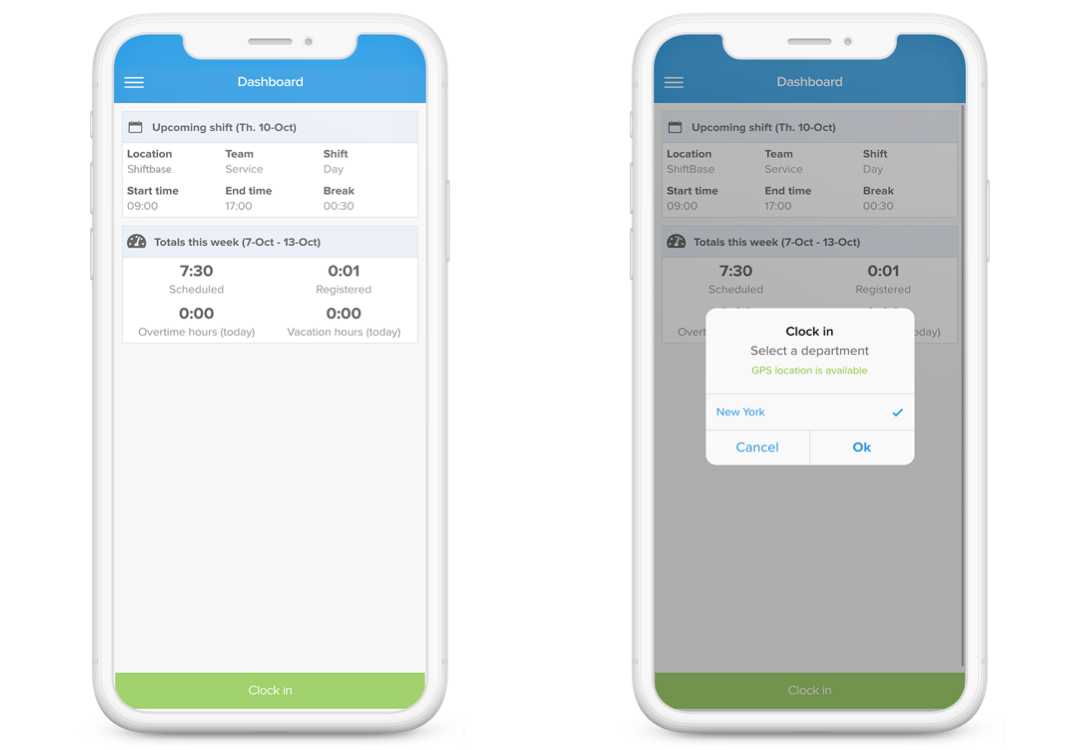 Clocking out
If you wish to clock out you open the app and in the Dashboard you click on the red Clock out button in the bottom of the menu.
When you have clicked on the Clock out button you'll see a second menu, this is where you select the team and the shift. You can also add the Meals and Mileage as well as a Description.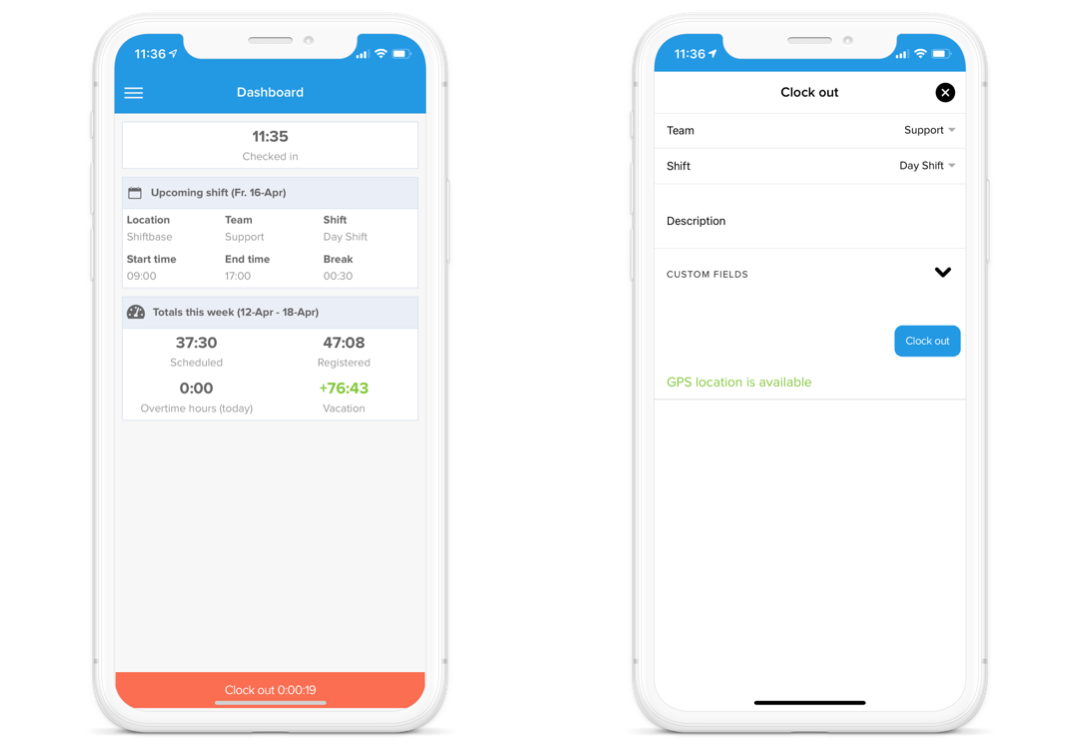 Did this answer your question?