Lightspeed L Series Integration (formerly known as Lightspeed Restaurant)


If you are using the POS system Lightspeed L Series, you can choose to set up a link between your Lightspeed L Series account and your account with us.
This integration does two things.
The turnover is imported from Lightspeed into your account with us every 15 minutes, you can indicate yourself whether this turnover should be imported including or excluding VAT.

Import of the clocked hours. The clocked hours on your POS system are imported to the Timesheet tab in Shiftbase.
Adding the Lightspeed integration
To setup your Lightspeed account you need to do the following.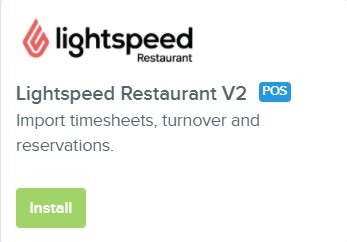 First head towards the settings (gearwheel in the top right)

Next click on App center in the top left

Click on Lightspeed L Series V2

Next click on the green button +Add Lightspeed L Series V2 integration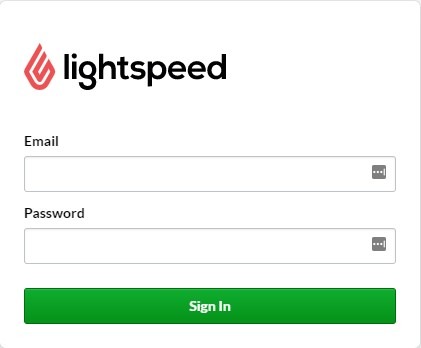 Next you will be redirected to the Lightspeed login page. Here you enter your Lightspeed credentials.

Then you will be redirected back to Shiftbase to the configuration screen of the Lightspeed L Series integration. Here you can enter a name for the integration and an email address for notifications. Here you can also decide if you wish to add VAT to the import of the turnover.
Lightspeed L Series settings
To complete the Lightspeed integration just follow these steps.

Click the Edit mapping option on the right.

On the mapping page, you can map each department. You can also refer multiple departments to the same department if desired.

Once you've set everything, click Save. The setup is now complete.
Import turnover
The first feature that the Lightspeed L Series integration involves is importing the daily turnover from your Lightspeed account. As mentioned above, turnover can be imported with or without VAT. Do not forget to indicate what kind of import you want use in the integration settings.
The turnover is imported every 15 minutes. Due to the revenue adjustments, we will import the turnover of the last two days. Changes made within the first 24 hours will be processed in the revenue, alterations after 24 hours within revenue will not be updated.
The imported sales figures are then returned to the Diary of the relevant day at the turnover field, divided by department.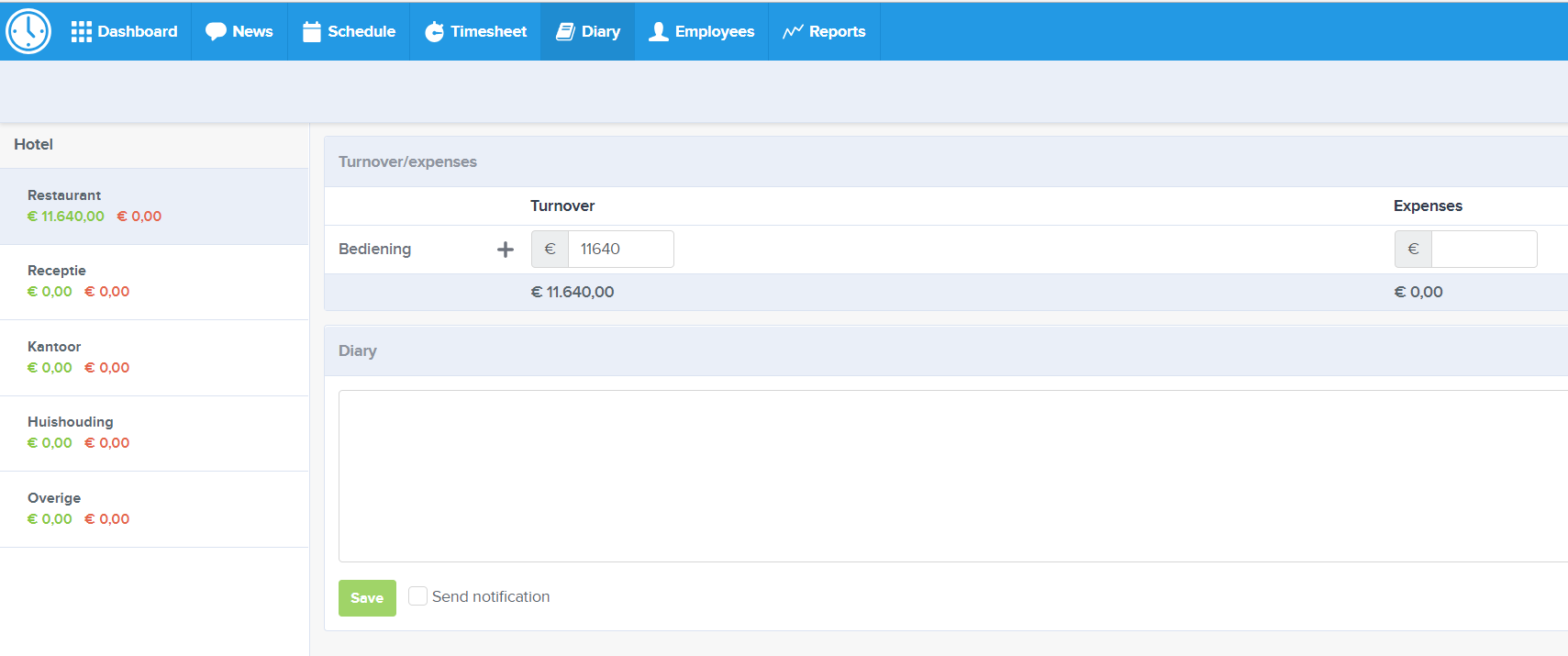 Importing clock times
From the link you can import the clock times of your employees. The employees from your Lightspeed environment can be linked here. The clocked times from your Lightspeed cash register are included in the employee's time registration.

*The clocked times are retrieved from your Lightspeed cash register every 3 hours and included in the time registration.

Did this answer your question?