Creating a Guestplan integration

Information about the integration
When you use the Guestplan reservation system it can be integrated with Shiftbase. With this integration you can import the reservations you have in Guestplan to Shiftbase. The reservation(s) will then be shown in the event bar at the top of your schedule in Shiftbase.
Setting up the integration
Head towards the Settings > App center > Guestplan to setup the integration.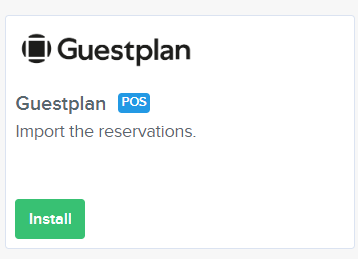 By clicking on the green Install button a new modal will appear.

Here you must enter API key to create the integration. The API Key can be found in Guestplan in the customize Booking Widget Page. Go to the settings of your Guestplan account > go to Online Reservations > click on 'Widget For Online Reservations'. When you click on 'Learn More' at the top of the page you'll find the API key.
When the API key has been successfully entered and saved you can then name the integration.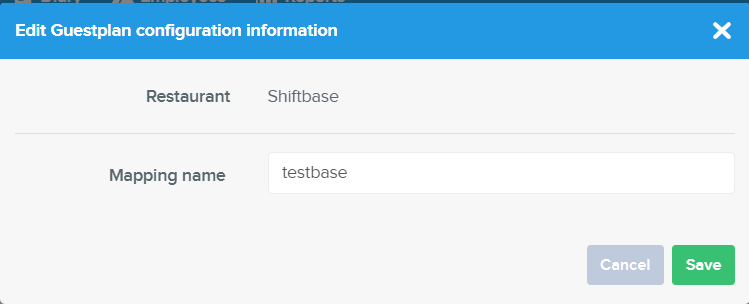 Afterwards you will automatically arrive at the mapping page. Here you can indicate which cost center in Guestplan should be linked to which department in Shiftbase.

When you have set this up, click on Save in the bottom left. After saving the mapping the integration will be immediately active. Every 5 minutes there will be a synchronization between Guestplan and Shiftbase to retrieve the reservations.
Should you want to make changes to the integration, this can be done as followed.
Head to Settings > App center > Guestplan. Then click on the second symbol on the right-hand side behind the active integration as shown below.

By clicking on that symbol you will be directed to the mapping page.
⚠️ Note: If several reservations are made at the same time, the number of guests will be placed at the first reservation.