Here you will find an overview of all linked terminals by Datafox


The integration settings can be found under: Settings > App center > Configure behind the Datafox integration.
Here you will find an overview of all linked terminals by Datafox. If your terminal isn't available yet, contact Datafox. Datafox support: +31 (0) 85 201 38 52
When you click the Configure link, you can map employees.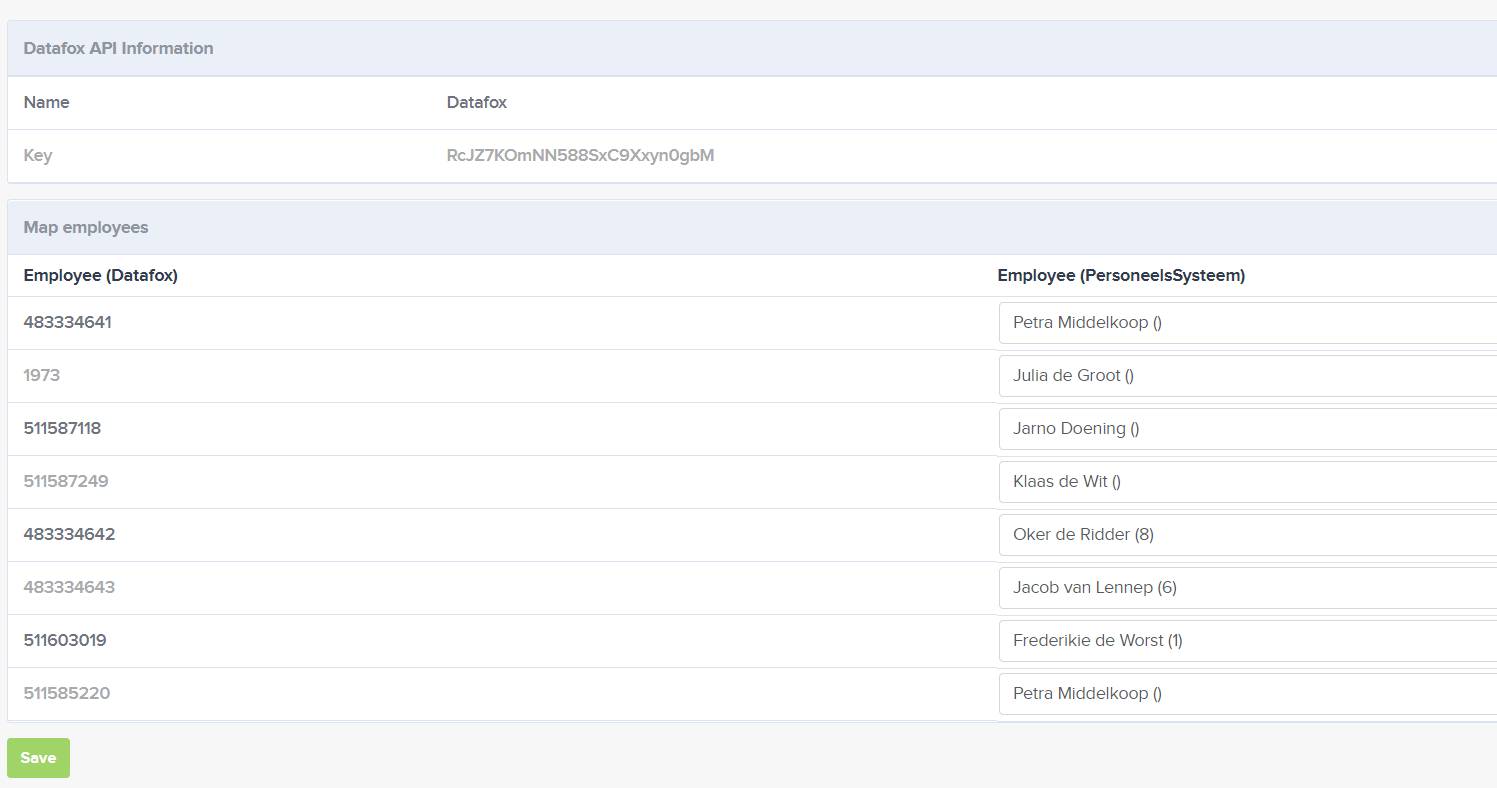 Linking a terminal to a location or department
If you work with multiple terminals, they can be linked to a certain department.
This way you can make sure that clocked hours always fall under the given department or location.
Linking a key to an employee
If there is no (rfid) key in the system yet, you can add it by holding the key by the terminal. The key number appears in the display of the terminal and in the application.
When you use a fingerprint scan terminal, you can add a fingerprint by swiping it three times. Once a finger is added, its number will appear in the application summary. Multiple fingers can be added in this way.
The matching employees can be selected behind the added keys.
Once saved, the key is successfully mapped.
Employees will now be able to use the online clock terminal with the given key or fingerprint.
Deleting the tags/passes
When an employee ceases employment you will have to remove their date in the integration as well. This can easily be done by checking the box behind the name of the employee. Once you have checked the box and you have clicked on the green Save button the employee data will be deleted. When it involves a tag or pass you can instantly reuse it for a new employee.

Did this answer your question?