Bulk action: Change salary
Change the salary of multiple employees


With a bulk action, it is possible to perform an action for several employees at once. You do this by selecting the desired employees in the Employees tab and clicking the Bulk actions button at the top right.
With the bulk action Change salary it is possible to change the salary for multiple employees at once.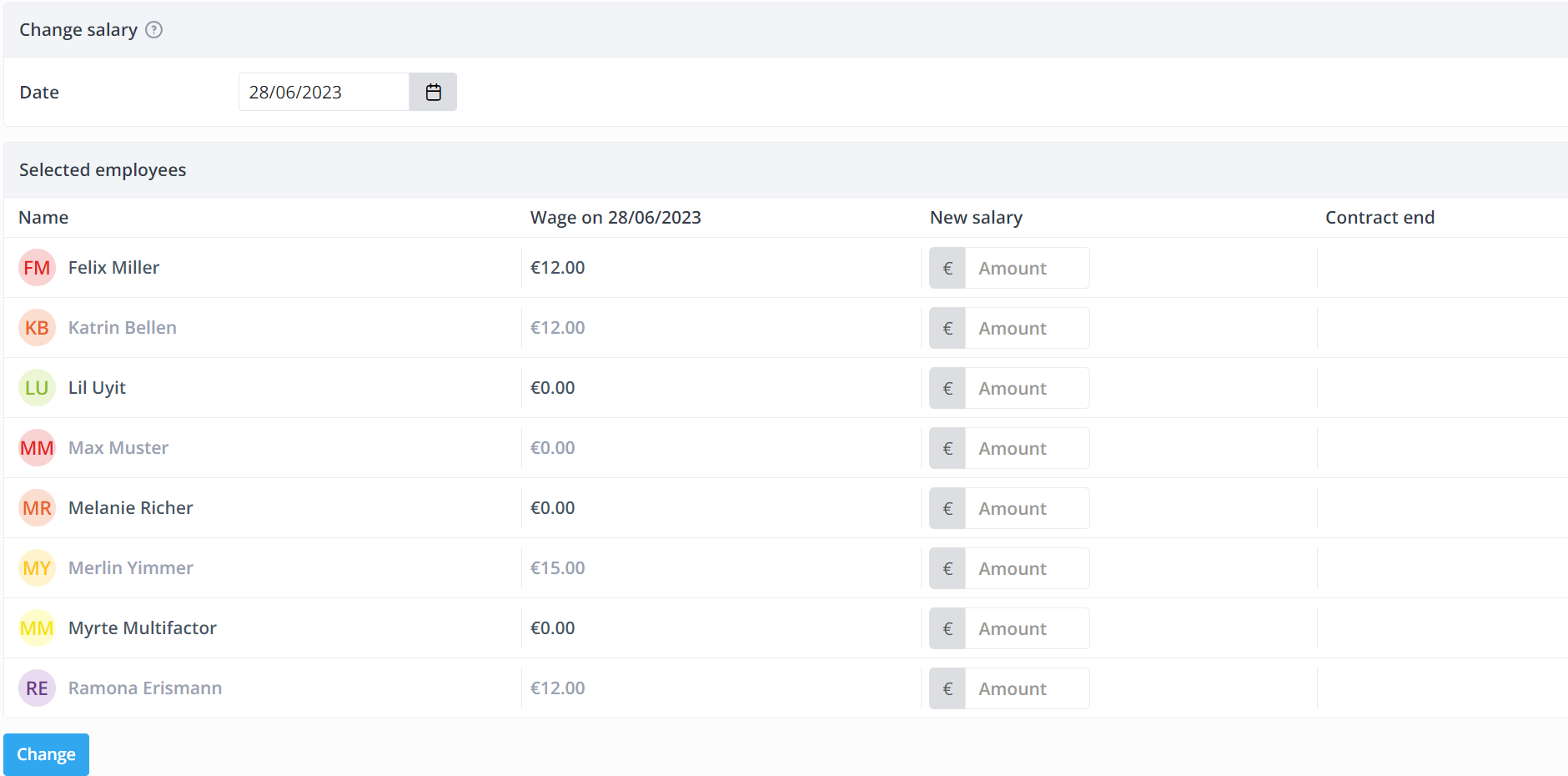 Here you select the date as of which the salary should be adjusted. Next, under New salary, you can enter the hourly rate per employee. When you have entered everything, you can click on the button Change to save the changes.