Bulk action: Add absence
Register absences in bulk


With a bulk action, it is possible to perform an action for several employees at once. You do this by selecting the desired employees in the Employees tab and clicking the Bulk actions button at the top right.
With the bulk action Add absence it is possible to register an absence for multiple employees at once. For example, you can add a national holiday for all employees at once.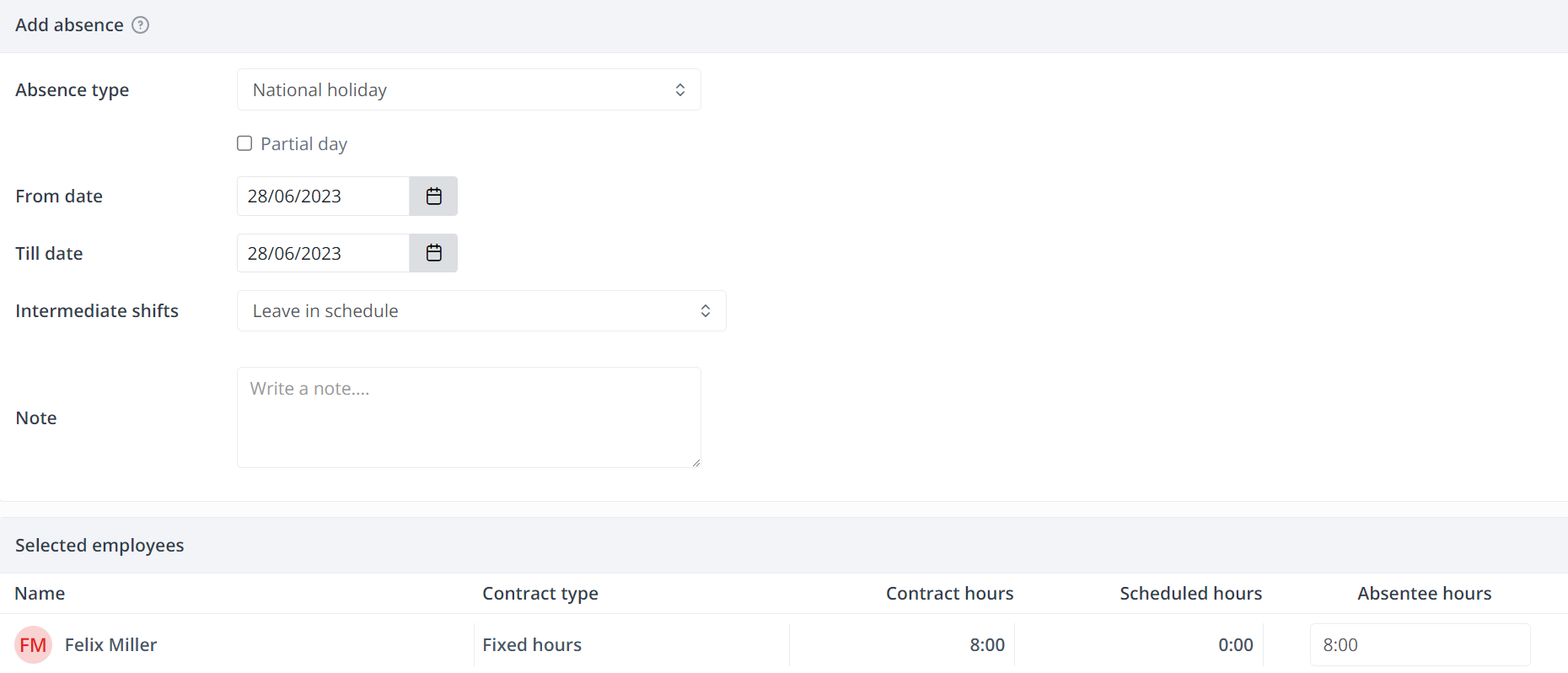 In the form you will find the following fields:
Absence type: Here you select the type of absence you want.

Time off balances: Next, select the corresponding time off balance if applicable.

Partial day: Indicate whether the absence is a daypart by checking the box.

This option will only be shown if you select vacation in hours.

From date: This is the first day of the leave.

Till date: This is the last day of the leave.

Intermediate shifts: Here you can choose what to do with the shifts that are cancelled due to the absence.
- Remove from schedule, you remove the services that are scheduled in the period of absence.
- Leave in schedule, this will leave the already scheduled shifts with the selected employee.
- Move to open shift, this will convert the already scheduled shifts to open shifts.

Note: Any explanation that can be added to the absence.
Then check the data and click on the green Save button at the bottom left to register the absences.