Absence policy
Policy for requesting absence


In Shiftbase it is possible to block a certain period of time for requesting absence.
Content
Absence policy overview

Adding an absence policy
If you want to add a new absence policy, click the green button + Absence policy in the top right corner.
Editing an absence policy
Changing an absence policy is done by clicking on the Pencil icon behind an absence policy.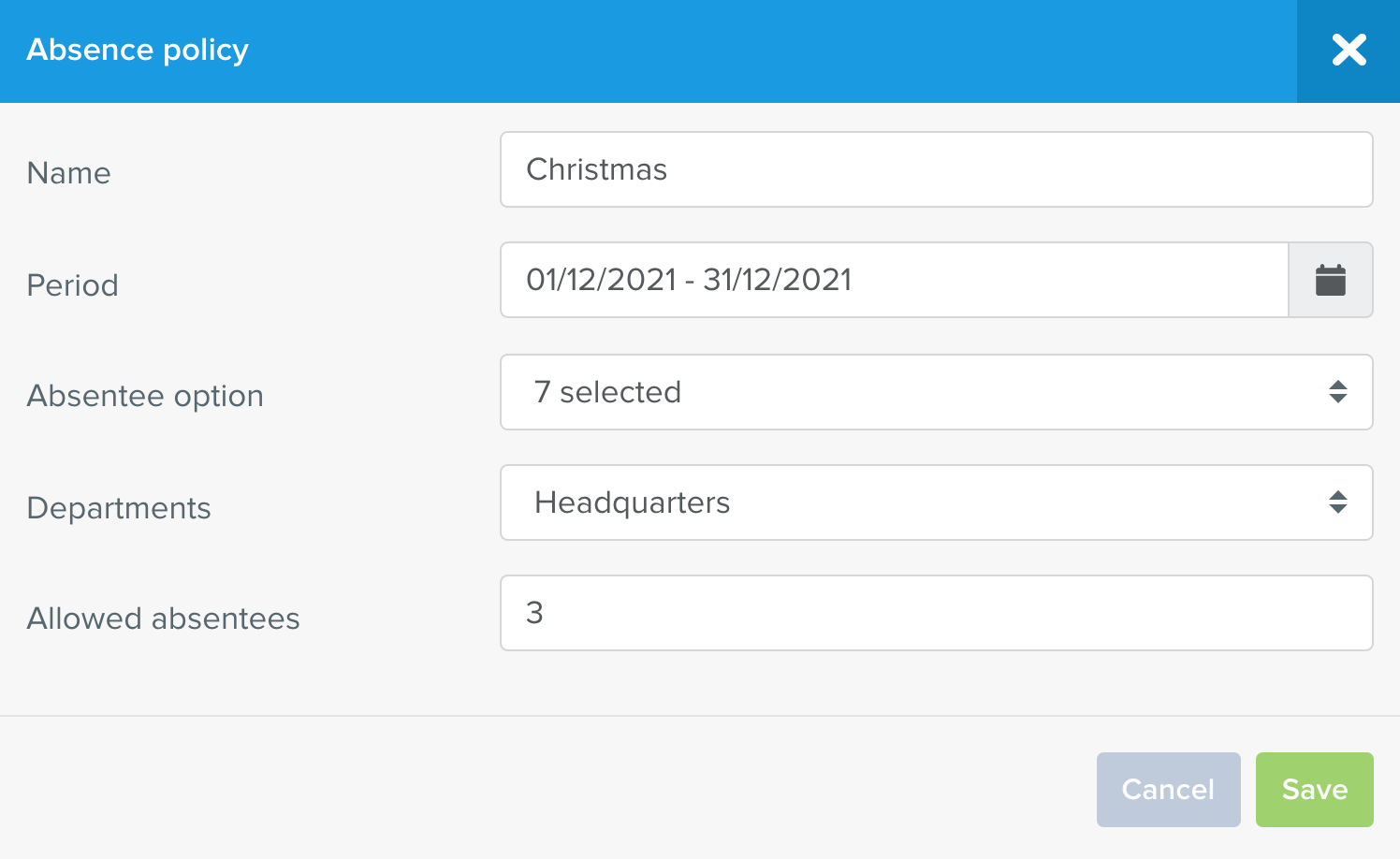 Name: The name of the absence policy.

Period: The period during which no or limited absence may be requested.

Absentee option: The absence types that apply to this absence policy can be selected here.

Departments: Select the department(s) to which this policy applies here.

Allowed absentees: Maximum number of absent employees per day within the specified period.

Did this answer your question?