Weather forecast
Weather forecast in the schedule


In Shiftbase it is possible to show the weather forecast in the schedule. This allows you to take the weather for that period into account when scheduling. The forecast is based on the location of the departments and can be viewed up to 14 days in advance.
Contents
Manage weather locations

When adding or changing a department, you can specify an address. This address is used for retrieving weather forecasts.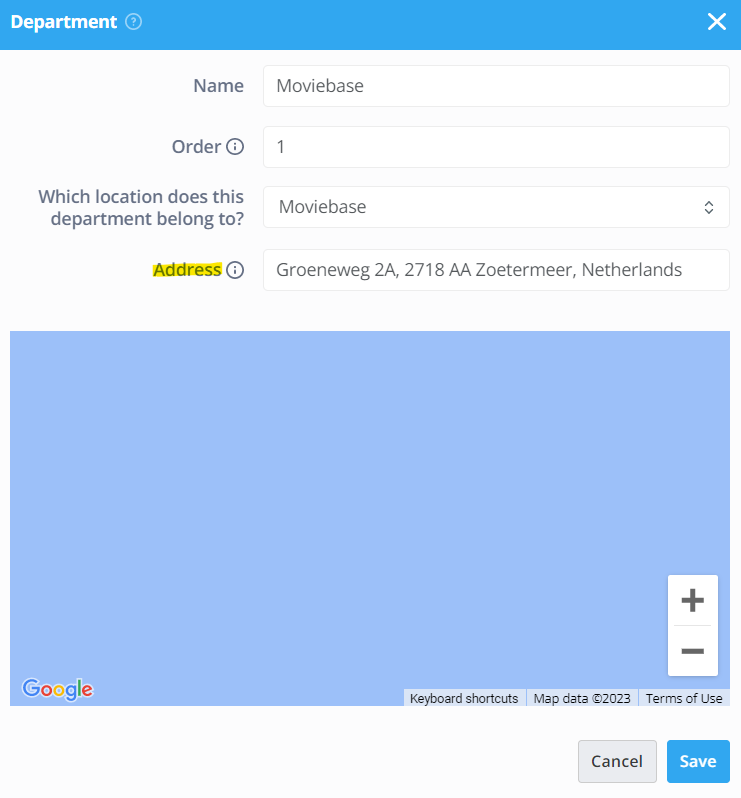 Displaying a weather forecast
To make the weather forecast visible in the schedule, go to the Schedule tab and click on the Filters button at the top right. In this list, Show weather forecast should be checked.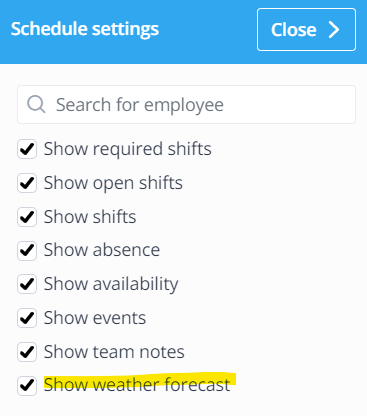 When this is on you will see the weather forecast bar appear above the work schedule.

💡 Tip: For a more detailed overview, you can hover your mouse over a weather forecast, you will see the weather per three hours.