Sending schedules
How to send a work schedule to employees


You can easily send the schedule to employees from Shiftbase. To do this, go to the Schedule tab. Here, click on the Arrow in the upper right corner of the blue Add shift button. Then click on Send schedule. This way you can send the schedule to all employees, teams or selected employees.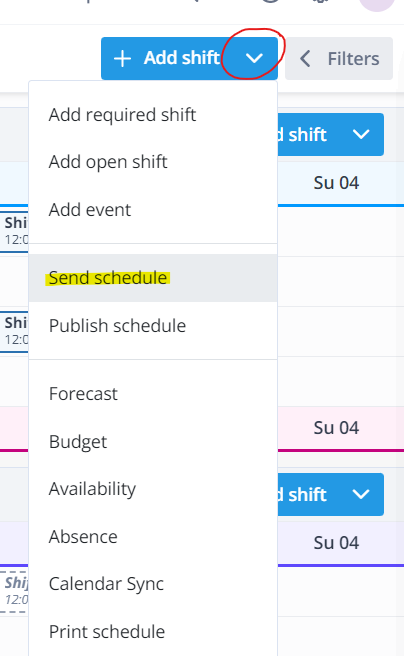 You will arrive at a new screen where you can select who you want to send the schedule to. Make your selection per employee here, or choose one of the standard selections. Once you have done this click on Send.
💡 Tip: To select an entire team you can click on the name of the desired team.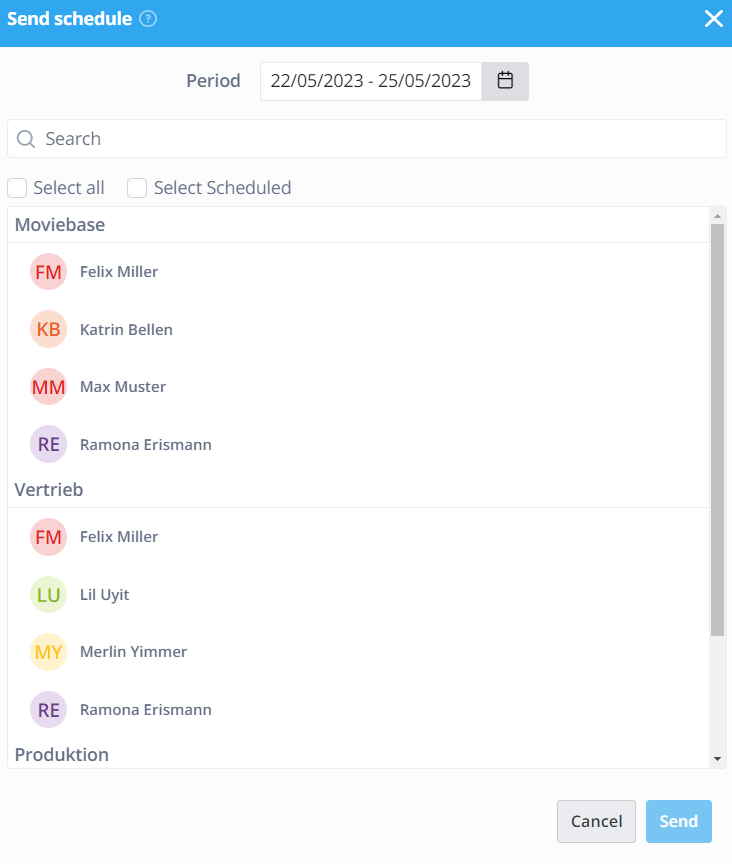 Once the schedule is sent, all selected employees receive an email. Employees who also have the mobile app installed will receive a push notification in addition to the email.