Creating an integration with Piggy



If you are using the online saving system Piggy you can choose to add an integration with your Piggy account from your Shiftbase account.
What this integration does, is add saving points for the employee for every worked hour. The synchronisation happens on a daily basis.*

Creating the Piggy integration
Creating the Piggy integration can easily be done by heading to Settings > App center > Piggy. Here you can create the integration by clicking on the green + Add Piggy integration button.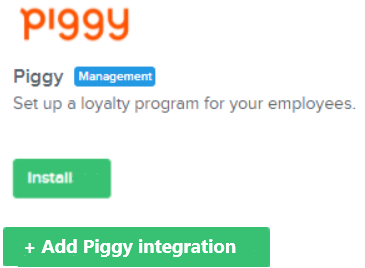 Next you fill in your Client identification and Client secret. These can be created from the link page within your Piggy account.

Once saved you can give the integration a name and select an shop.
You also have the option to automatically add newly created employees in Shiftbase to your Piggy environment. Then click on Save.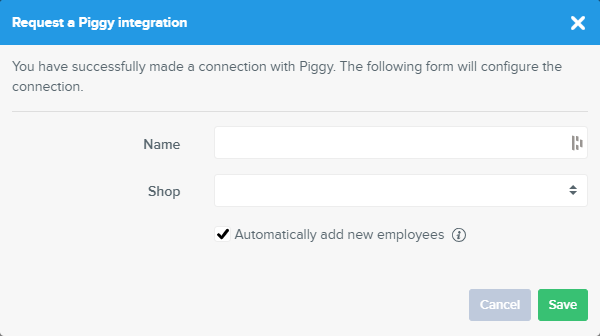 Setting up the Piggy integration
When the above is completed you will get to the settings of the integration. Here you can manually pair the employees of Shiftbase (right) with the employees of Piggy (left).

When all employees are paired, click on Save in the lower left corner. The Piggy link is now ready.
*Changes in the hours of an employee in Shiftbase are synchronized with Piggy up to 30 days back. This means, that in this period the saving points will be adjusted. Outside this period there is no synchronization.