Mr. Winston integration
Setting up your Mr. Winston integration


If you are using a Mr. Winston POS system you can choose to set up an integration between the POS system Mr. Winston and your Shiftbase account.
You can request this integration via your Shiftbase account.
Pay attention! To set up this integration you need to contact Mr. Winston.
The turnover is imported every 15 minutes.
Requesting a Mr. Winston integration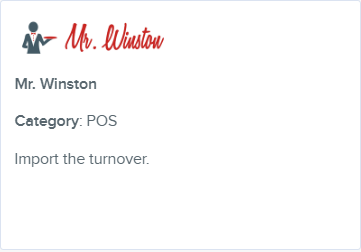 Once you have received the API key from your Mr. Winston retailer the set up can begin.

If you head towards Settings > App center > Mr. Winston you can click on the green + Add Mr. Winston integration.
Now you can enter the API key and press the green Connect button.
Your integration is now complete!

Did this answer your question?