Mobile app: My plus-minus hours
An overview of your overtime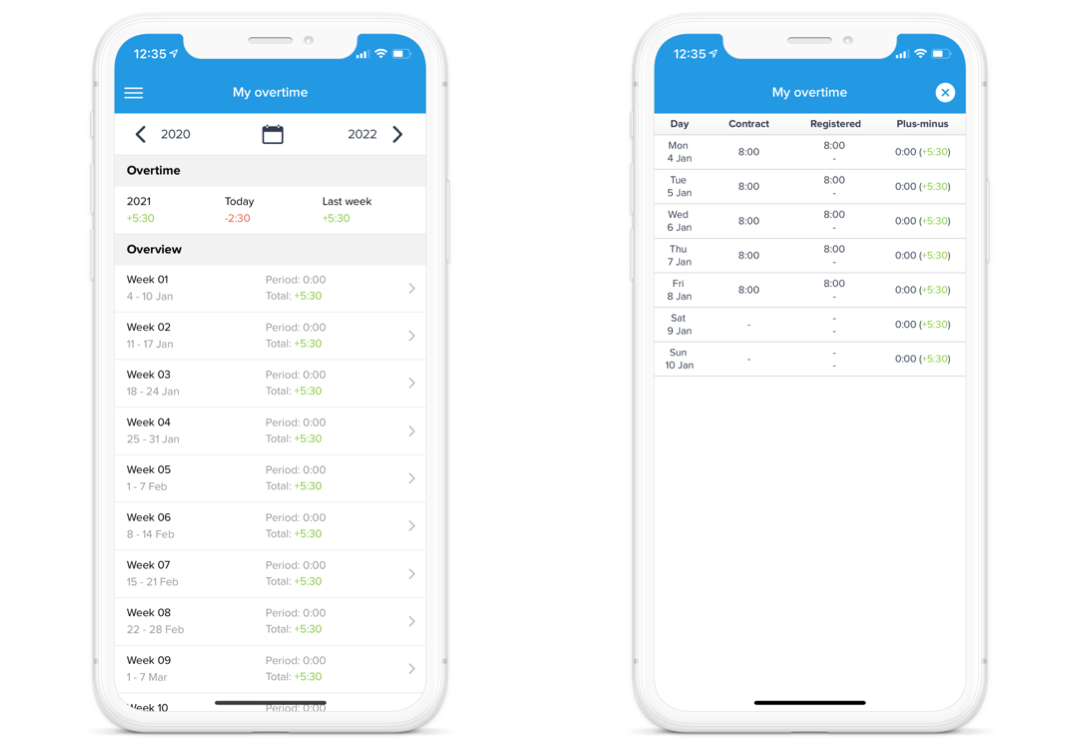 Plus/minus-overview
At the top you see an overview of your current plus-minus state.
You see the starting balance of the selected year, your current balance and the balance on the day of which last week ended.
Below you see a summary per week and the course of your plus-minus balance.
Plus/minus-details
When you press on a week you get a detailled summary of all the registrations per day.
Here you can see the expected contract hours on the left, the amount registered hours (worked or absent) in the middle. The numbers on the right represent the plus-minus hours worked this day and next to that is the total plus-min hours including that day.

Did this answer your question?