Mobile app: My plus-minus hours
An overview of your overtime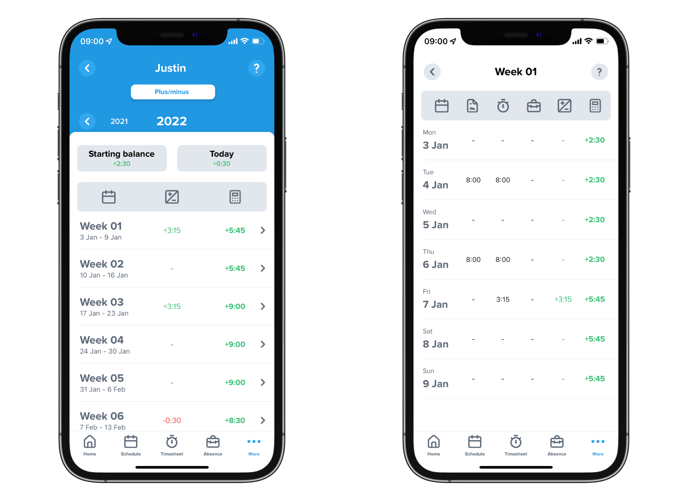 Plus/minus-overview
At the top you get an overview of your plus/minus balance.
You will see the starting balance of the year in question and today's balance.
Below you will find a summary of your plus/minus hours per week.
Plus/minus-details
When you click on a week, you get a detailed overview of all registrations per day.
Here you can see the number of expected contract hours, the number of hours worked, the number of hours absent, behind that the build-up/break-down for that day and finally the new intermediate position plus/minus hours at the end of the day concerned.