Currently clocked in
Insight into employees currently clocked in


Within Shiftbase you can see who is currently clocked in, to do this you need to set the correct filters. To change the filters go to the Timesheet tab and click on the black Filters button at the top right of the screen. Then check the box next to the Currently clocked in option.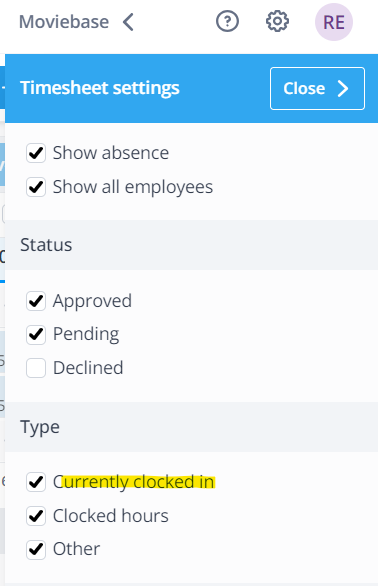 The use of this filter is useful to check whether all employees are clocked in correctly, which specific employees are working and whether break times are used, for example.
By selecting departments, the clocked-in employees can be retrieved per department or over the entire site.